2021 March of Dimes Heroes in Action Finalists & Winners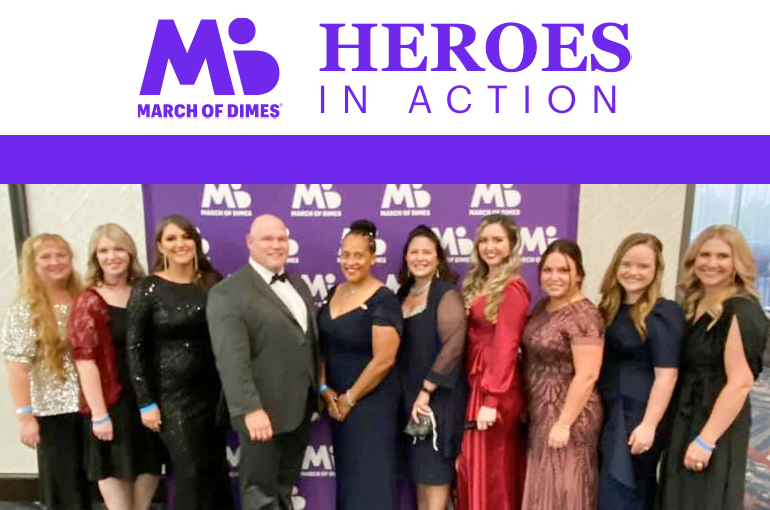 Thank you to everyone that nominated our fantastic nurses for the 2021 March of Dimes Heroes in Action! Comanche County Memorial Hospital had a record setting number of nominations with 75. This year, we have 12 finalists which is also a new record for CCMH. Congratulations to our finalists!
Kent Kinzer – Charge Nurse
Valerie Billips – General Medical-Surgical
Heather Love – Infection Control and Risk
Rachel Talley – Innovative
Jaymi Smith – Advanced Practice
Tammy Walsh – Healthcare Tech Partner
Debbie Cofer – Infection Control & Risk
Jessica Caldwell – Neonatal
Jennifer Renner – Nursing Management
Abbie Hixon – Rising Star
Tina Smith – Women's Health
Courtnie Alberry-Minnear – Emergency
We are proud to announce two nominees won in their category, Valerie Billips and Heather Love.
We are so very proud of all our nursing staff and the care they provide to our community!