24 Hour Pharmacy Now Open!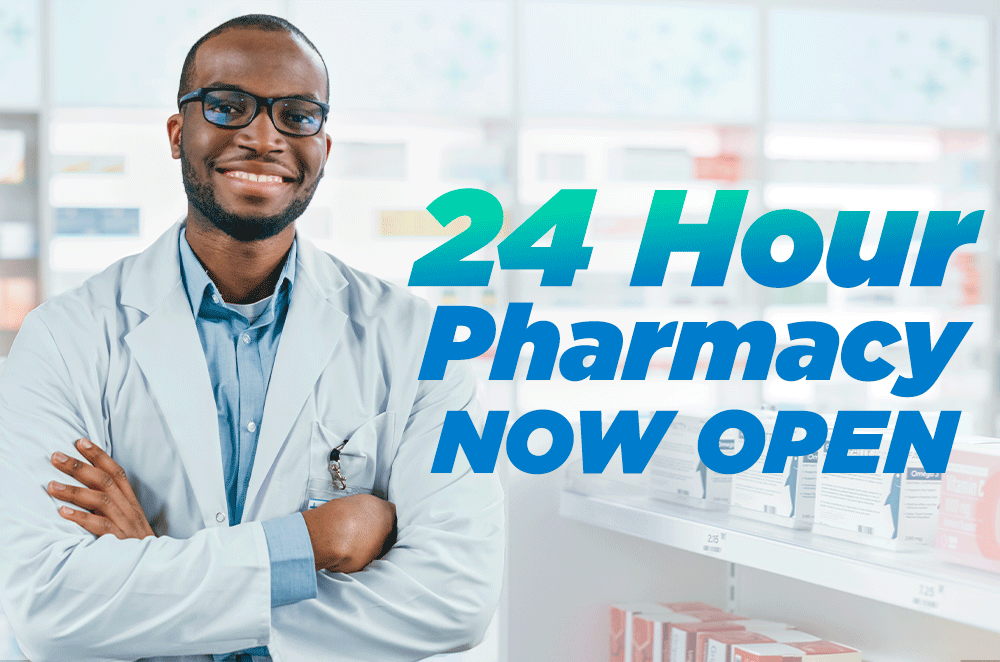 Comanche County Memorial Hospital (CCMH) has recently opened a new 24/7 pharmacy. Located within the hospital's Emergency Department (ED), this round-the-clock pharmacy is set to serve all community members, whether they are patients at the hospital or not.
The new pharmacy provides a seamless and convenient experience for patients and community members alike. "If you are leaving the ER or rapid access clinic after hours and you don't want to worry about where to pick up your medicine, they can send the prescription to this pharmacy and we will be staffed with at least 1 pharmacist and 1 technician 24 hours a day, 7 days a week," said Cheryl Hale, the Director of Pharmacy at CCMH.
The 24/7 pharmacy is a unique offering in the region, with no similar service available within a 90-mile radius. The pharmacy is designed to serve everyone, including those without insurance. To fill a prescription, we will need an ID and a prescription provided by a healthcare provider.
In addition to accepting insurance, the pharmacy also offers cash plans with competitive pricing. "Even if you don't have insurance or you're TriCare and need a prescription filled, you can through our affordable cash plan," Hale added.
The benefits of having a 24/7 pharmacy are manifold. It provides more access to life-saving medication, reduces stress for late-night pickups, and serves more people in the community.
"Our pharmacists have been retail pharmacists for anywhere from 10 to 30 years. They have a lot of experience, they're good with customers. They know what's important, and that's the patient," said Hale.
The new 24/7 pharmacy at CCMH is a testament to the hospital's commitment to providing comprehensive and accessible healthcare services to the community. It is a significant addition to the hospital's offerings and is set to make a positive impact on the community's health outcomes.