American Diabetes Month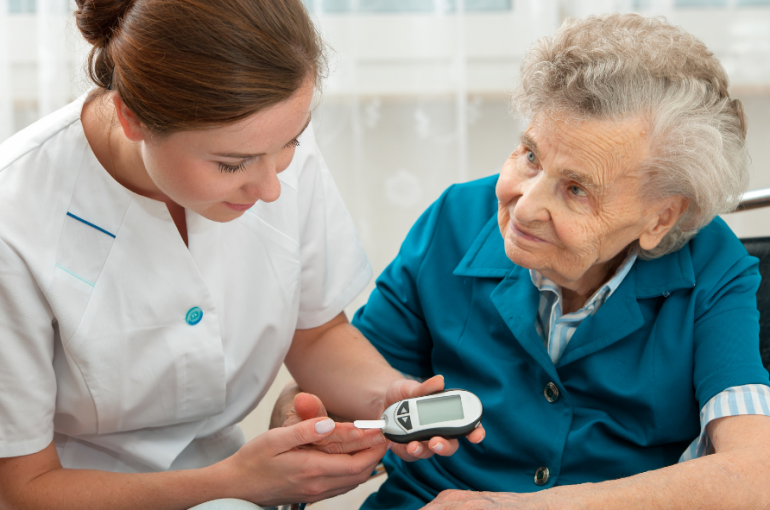 November is American Diabetes Month. During November, medical professionals and patients alike spread awareness and tips about living with different forms of diabetes. The disease can happen to any person of any age, gender, or ethnicity. It is a condition where the body does not properly create insulin for normal functions. There are different types of diabetes as well as causes that we will explain below.
Understanding the different types of diabetes
Type 1:
In type 1 diabetes, the body does not produce insulin. The body breaks down consumed carbohydrates into blood sugar and uses it for energy. Insulin is a hormone that the body needs in order to transport glucose from the bloodstream into body cells. Everyone can learn to manage their condition and live long, happy healthy lives with the help of insulin therapy and other treatments.
Type 2:
Type 2 diabetes is the most common form of diabetes. With type 2,  your body doesn't use insulin properly. Some people can control their blood sugar levels with healthy eating and exercise. Others may need medication or insulin to help manage blood sugar levels.
Gestational:
Nearly ten percent of pregnancies in the U.S. every year are impacted by gestational diabetes. This  happens when a woman becomes pregnant and insulin isn't created and sent through the bloodstream normally because of problems with the placenta. The placenta supports the baby as it grows. Sometimes, pregnancy hormones also block the action of the mother's insulin to her body, and it causes insulin resistance. This insulin resistance makes it hard for the mother's body to use insulin.  Some pregnant women may need up to three times as much insulin to compensate for this resistance.
Managing diabetes for youth
Did you know diabetes is one of the most common chronic conditions in school-age children in the United States? Diabetes affects about 193,000 youth under 20 years old.
If your child is diagnosed with diabetes, know there are a number of ways to manage and control the disease. Here are some tips to consider for your youth's self-care plan.
Manage blood glucose levels.

Make sure your child or teen takes their medicines as prescribed. This means at the right time and the right dose. Some children may resist when they feel good or have reached their blood glucose, blood pressure, and cholesterol goals, but it's important to stay consistent with their medication regimen.

Encourage healthy habits.

Practice healthy nutrition, get enough sleep, and aim for regular physical activity. Youth with type 1 diabetes should also check their blood glucose levels before, during, or after physical activity.

Stay prepared for emergencies.

A basic emergency kit may include

At least a week's worth of medical supplies and equipment

Emergency and health care professional contact lists

A list of medications, including doses and schedules

A list of allergies

Face coverings, hand sanitizer, and disinfecting wipes

Monitor for complications.

Early diagnosis and treatment can help reduce risk for heart disease, vision and nerve damage, as well as other related health problems.

Seek mental health support.

Encourage them to connect with other youth who have diabetes. Youth may not be used to talking about feeling anxious or alone due to their diabetes.
CCMH is proud to be among the hospitals recently recognized by the American Heart Association/ American Stroke Association for our excellence in implementing the Get With The Guidelines program. CCMH earned the Target: Type II Diabetes Honor Roll in October 2020. If you or your child are diagnosed with diabetes and need support in your medical or emotional well-being, contact your physician today. 
Disclaimer:
The Comanche County Memorial Hospital website does not provide specific medical advice for individual cases. Comanche County Memorial Hospital does not endorse any services obtained through information provided on this site, articles on the site or any links on this site.
Use of the information obtained by the Comanche County Memorial Hospital website does not replace medical advice given by a qualified medical provider to meet the medical needs of our readers or others.
While content is frequently updated, medical information changes quickly. Information may be out of date, and/or contain inaccuracies or typographical errors. For questions or concerns, please contact us at contact@ccmhhealth.com.
Sources:
https://www.niddk.nih.gov/health-information/community-health-outreach/national-diabetes-month