Back-to-School Checkups for Children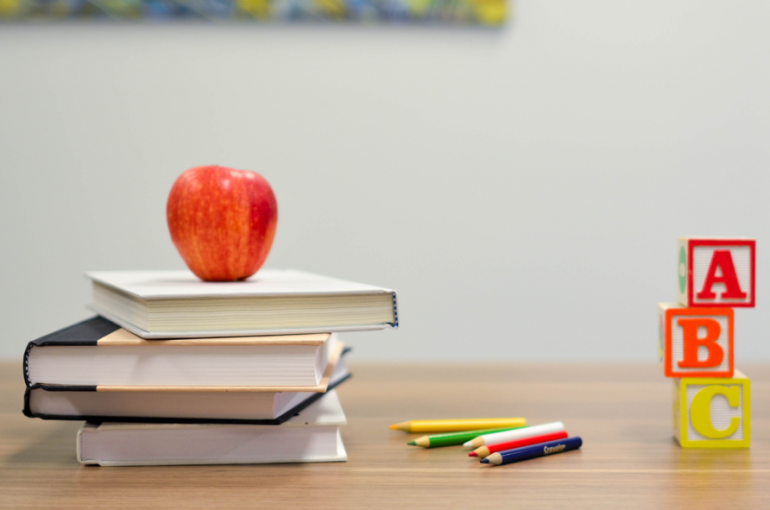 School supplies, backpacks, new clothes and shoes may be on parents' to-do list to get kids ready for the first day of school, but also important is scheduling a wellness checkup with a primary care provider to make sure kids are healthy and ready to learn.
Lawton Community Health Centers (LCHC) located in Lawton, Comanche, Elgin, Marlow and now Cache communities are available to help with back-to-school and sports physicals, verify immunizations are current and discuss any other medical or nutrition concerns with parents.
LCHC clinics provide convenient hours and locations to meet your family's needs.  Some of our services include…
Primary Health Care

Dental Services with referral

Mental Health Services – Counseling (Child/Adolescent/Adult)

Diabetes and Nutrition Services with referral
LCHC provides family practice and pediatric services to individuals with Medicaid (SoonerCare), Medicare, and private insurance.  LCHC also provides healthcare to those residents who do not have health insurance on a sliding fee schedule. Patients are required to provide proof of income to ensure they receive discounts for which they are eligible.
For more information or to make an appointment with one of our LCHC clinics please call our Provider Referral Line at 580.510.7030.
The following health and safety tips are from the American Academy of Pediatrics (AAP). 
Here are some things to think about before the school year starts.  Being prepared and ready-to-go can help get the new school year off to a good start.
MAKING THE FIRST DAY EASIER
Parents should remember that they need not wait until the first day of class to ask for help. Schools are open to address any concerns a parent or child might have, including the specific needs of a child, over the summer. The best time to get help might be one to two weeks before school opens.

Point out the positive aspects of starting school to create positive anticipation about the first day of class. They will see old friends and meet new ones. Talk with them about positive experiences they may have had in the past at school or with other groups of children.

Consider starting your child on their school sleep/wake schedule a week or so ahead of time so that time change is not a factor on their first couple of days at school.

Find another child in the neighborhood with whom your child can walk to school or ride on the bus.

Many children become nervous about new situations, including changing to a new school, classroom or teacher.  This may occur at any age. If your child seems nervous, it can be helpful to rehearse entry into the new situation. Take them to visit the new school or classroom before the first day of school. Remind them that there are probably a lot of students who are uneasy about the first day of school. Teachers know that students are nervous and will make an extra effort to make sure everyone feels as comfortable as possible. If your child seems nervous, ask them what they are worried about and help them problem solve ways to master the new situation.

If it is a new school for your child, attend any available orientations and take an opportunity to tour the school before the first day. Bring the child to school a few days prior to class to play on the playground and get comfortable in the new environment.

If you feel it is needed, drive your child (or walk with her) to school and pick her up on the first day, and get there early on the first day to cut down on unnecessary stress.

Make sure to touch base with your child's new teacher at the beginning or end of the day so the teacher knows how much you want to be supportive of your child's school experience.
BACKPACK SAFETY
Choose a backpack with wide, padded shoulder straps and a padded back.

Pack light. Organize the backpack to use all of its compartments. Pack heavier items closest to the center of the back. The backpack should never weigh more than 10 to 20 percent of your child's body weight.  Go through the pack with your child weekly and remove unneeded items to keep it light.

Remind your child to always use both shoulder straps. Slinging a backpack over one shoulder can strain muscles.

Adjust the pack so that the bottom sits at your child's waist.

If your school allows, consider a rolling backpack. This type of backpack may be a good choice for students who must tote a heavy load. Remember that rolling backpacks still must be carried upstairs, they may be difficult to roll in the snow, and they may not fit in some lockers.
Disclaimer 
The Comanche County Memorial Hospital website does not provide specific medical advice for individual cases. Comanche County Memorial Hospital does not endorse any medical or professional services obtained through information provided on this site, articles on the site or any links on this site.
Use of the information obtained by the Comanche County Memorial Hospital website does not replace medical advice given by a qualified medical provider to meet the medical needs of our readers or others.
While content is frequently updated, medical information changes quickly. Information may be out of date, and/or contain inaccuracies or typographical errors. For questions or concerns, please contact us at contact@ccmhhealth.com.