Back-To- School Health Tips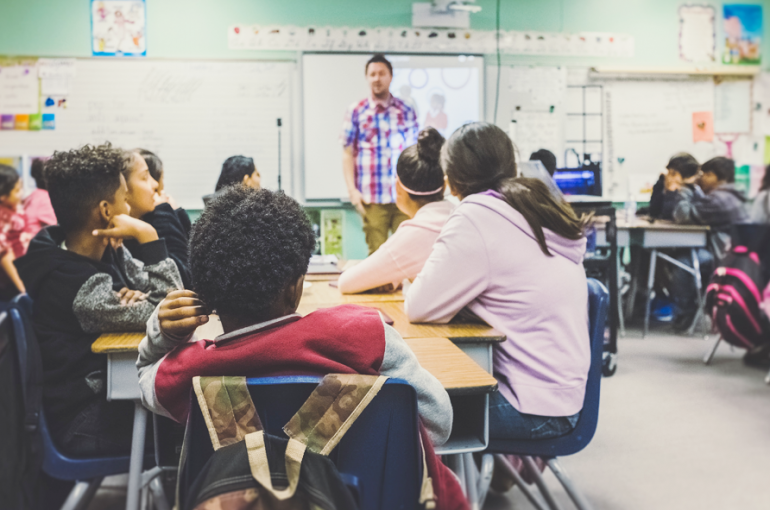 Without warning, summer flies by, and suddenly it is time to go back to school! It is easy to become overwhelmed with all of the many things on our back to school lists like shopping for school supplies and new clothes. However, it is important to add a few tasks on your list that are more important than new tennis shoes. Here are four tips to help your child have a happy, healthy and successful school year! 
Make sure sleep needs are met 
Did you know that the majority of children in the U.S. do not get enough sleep? Some studies show as much as 70% are sleep deprived depending on the age breakdown! To encourage healthy sleep hygiene, remove electronic devices from your child's reach an hour before bedtime. Darken sleeping areas as it is still very light at bedtime in the summer months. Limit caffeine intake, especially in the afternoon. 
How much sleep is enough? For preschoolers (age 3-5) The National Sleep Foundation recommends 10-13 hours. School-aged children should sleep 7-8 hours, and teens should sleep at least seven hours. 
Fight off school illnesses 
Closer contact with more students means closer contact with more germs. Ward off illnesses with healthy habits! During the lazy days of summer, comfort foods and treats may be a normal part of your child's diet. School time is a great time to implement a healthy diet rich in fruits, vegetables, a daily multivitamin and plenty of water. Hand washing is a must, but attaching hand sanitizer to your child's backpack when the restroom isn't readily available is a good idea too. 
To learn more about preventing specific illnesses, check out our article "Back-to-School Illnesses."
Schedule your child a checkup 
All student-athletes should have sports physicals, but annual checkups are recommended rather your child plays sports or not. At your child's check-up, the physician will discuss any needed immunizations, nutrition needs, and any other health concerns you may have. 
If your child does not have a regular pediatrician or primary care physician, consider reaching out to one of our Lawton Community Health Centers conveniently located in four communities throughout the area. 
Don't miss out on the chance to visit with your child's teacher 
Many parents do not take advantage of the opportunities offered to meet with their child's teacher. Even if your child's grades are fine, don't assume everything at school is fine. Take the time to attend parent-teacher conferences. 
Many teachers undergo training to recognize a variety of problems that may affect your child's school performance and health. The more specific questions you ask about your child's performance, the more productive these conferences will be. Vision problems, depression, anxiety- sometimes it takes a teacher and parenting meeting together to discover concerns that require medical attention.
We hope the 2019-2020 school year is the best year ever for you and your family!
Disclaimer 
The Comanche County Memorial Hospital website does not provide specific medical advice for individual cases. Comanche County Memorial Hospital does not endorse any medical or professional services obtained through information provided on this site, articles on the site or any links on this site.
Use of the information obtained by the Comanche County Memorial Hospital website does not replace medical advice given by a qualified medical provider to meet the medical needs of our readers or others.
While content is frequently updated, medical information changes quickly. Information may be out of date, and/or contain inaccuracies or typographical errors. For questions or concerns, please contact us at contact@ccmhhealth.com.