Beating Summer Dehydration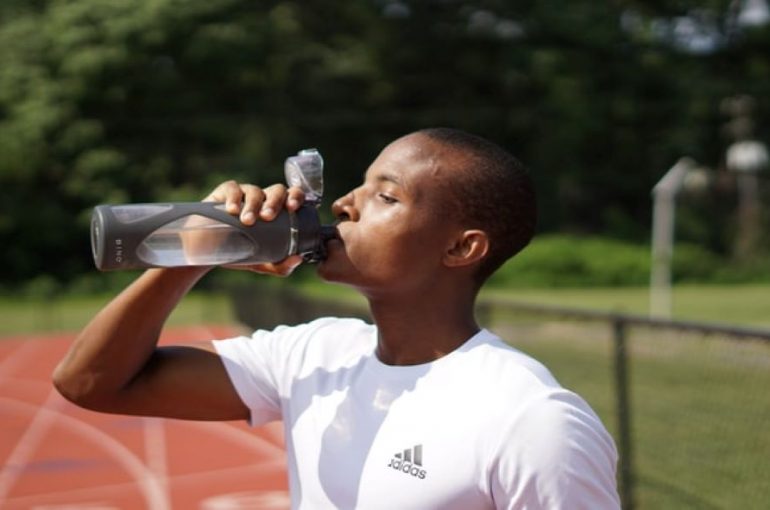 The summer heat can be brutal. One minute you're in air conditioning and feeling great. The next minute, you step outside and immediately start sweating and lose fluids. People who primarily workout or exercise outdoors understand. However, even those who are used to the heat and understand its effects can be in danger if they're not careful. Dehydration is a serious condition that impacts people of all ages during the summer months. Here are some steps you can take to ensure you're safe this summer!
Drinking The Right Fluids
Drinking water is the absolute best way to avoid dehydration and to keep feeling good. 
As much as we love coffee, it's not always the right answer. If you're planning to spend the day outside, you need to hydrate correctly! 
Avoid drinking liquids that contain high amounts of sugar, caffeine and/or alcohol, such as: 
Coffee

Soda

Energy drinks 

Alcoholic beverages
These can make it harder for your body to both stay hydrated and rehydrate later in the day.
Drink Water to Avoid Dehydration 
If you're already thirsty, you're dehydrated! You should be drinking water first thing in the morning and sipping throughout the day. If you plan on exercising outside, you'll have to hydrate accordingly. 
Adults should be drinking up to 20 oz. of water before exercise. And for every 10 to 20 minutes of exercise, you should be drinking up to 10 oz. of water! After exercise, adults should be consuming 24 oz. of fluid within 2 hours of finishing outdoor exercises. 
Alternatives To Water
Sports drinks can be a great supplement with water. If you've engaged in high-activity exercise outside, you've probably sweat a lot. Sweat is both dehydrating and releases salt content your body needs. So if you're planning on prolonged physical activity outside, bringing along a sports drink with minimal sugar will help replenish your body! 
If you are concerned about heatstroke or heat-related illnesses, read our blog on the topic here. And consult with one of CCMH's medical professionals about what your individual needs may be when it comes to hydration and outside activities. You can schedule an appointment through our Find A Provider service online. 
Disclaimer
The Comanche County Memorial Hospital website does not provide specific medical advice for individual cases. Comanche County Memorial Hospital does not endorse any medical or professional services obtained through information provided on this site, articles on the site or any links on this site.
Use of the information obtained by the Comanche County Memorial Hospital website does not replace medical advice given by a qualified medical provider to meet the medical needs of our readers or others.
While content is frequently updated, medical information changes quickly. Information may be out of date, and/or contain inaccuracies or typographical errors. For questions or concerns, please contact us at contact@ccmhhealth.com.
Sources. 
Very Well Health. https://www.verywellhealth.com/staying-cool-and-hydrated-on-hot-summer-days-3522345