Beware Holiday Heart Syndrome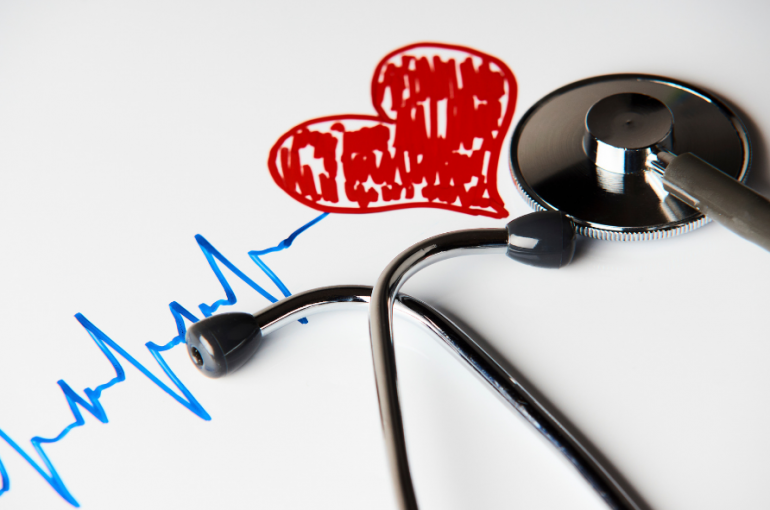 A grand scheme of the holidays includes spreads of our favorite foods. In contrast to the rest of the year, this time of year may mean more rich, calorie dense foods. Some may be richer in fats and oils, while some may contain more sugar (think those tasty Christmas cookies). While indulging every once in a while isn't detrimental for most, for some it can cause Holiday Heart Syndrome. 
Holiday Heart Syndrome is the occurrence of heart arrhythmia, most frequently atrial fibrillation, after bouts of binge drinking, is known to occur even in healthy individuals.
Holiday Heart and Heart Attack Patterns
Just this month, another study found that heart attack risk spiked 15 percent during the Christmas/New Year holiday. The risk also increased after New Year's Eve and other midsummer holidays. In a national 2004 study published in Circulation, researchers at the University of California, San Diego, and Tufts University School of Medicine examined 53 million U.S. death certificates from 1973 to 2001. They discovered an overall increase of 5% more heart-related deaths during the holiday season.
Contributing Factors to Holiday Heart
There are many other factors associated with heart attacks this time of year, which are backed by the American Heart Association (AHA) and American College of Cardiology (ACC), Dr. Vega says. These include:
Stress

– Activities such as traveling and entertaining guests can lead to emotional and physical stress. Shopping for gifts can generate financial pressure. These strains can spike the levels of the stress hormone, cortisol, in the body. People with high cortisol levels are five times more likely to die of heart attack, stroke or other cardiovascular causes.

Skipping medications

– Busy holiday partakers can often skip their medications, forget them when away from home or are unable to get refills in a timely manner.

Holiday weight gain –

The few extra pounds so many people gain year after year can have lasting effects.

No exercise or too much exercise –

People say they're too busy to exercise during the holidays, or try to get in shape too quickly to look better. "When someone starts a new exercise program without a physician, things can go wrong," Dr. Vega said.

Overeating and drinking –

Eating a heavy, high-fat and high-sugar meal causes blood pressure and heart rate to increase, taxing the heart and digestive systems. As a result, one may experience heartburn and chest pains that mimic heart attack symptoms. Likewise, too much alcohol also strains the body, making the heart pump harder to get blood to peripheral arteries.

Fortunately, holiday heart syndrome tends to be acute after bouts of drinking. When individuals stop drinking, it tends to resolve on its own. So, if you notice a faster than normal or fluttering heart rate while drinking, it could likely mean you need to lay off the mulled wine.
Too much salt –

High sodium intake can also have an immediate effect, causing fluid retention that makes the heart have to pump harder.
Cardiovascular Care at CCMH
From the doors of our trauma center, to our state-of-the-art cardiac catheterization laboratories. From the operating room, to our dedicated Coronary Care, Intensive Care and Cardiovascular Care units. We get to the heart of the matter – working together. If you or a loved one has a heart problem, this is where you want to be. The only comprehensive heart program in Southwest Oklahoma.
Disclaimer:
The Comanche County Memorial Hospital website does not provide specific medical advice for individual cases. Comanche County Memorial Hospital does not endorse any services obtained through information provided on this site, articles on the site or any links on this site.
Use of the information obtained by the Comanche County Memorial Hospital website does not replace medical advice given by a qualified medical provider to meet the medical needs of our readers or others.
While content is frequently updated, medical information changes quickly. Information may be out of date, and/or contain inaccuracies or typographical errors. For questions or concerns, please contact us at contact@ccmhhealth.com.
Sources: 
https://www.healthline.com/health-news/what-to-know-about-holiday-heart-syndrome
https://www.webmd.com/heart/features/the-truth-behind-more-holiday-heart-attacks#1
https://baptisthealth.net/baptist-health-news/holiday-heart-attacks-what-you-need-to-know/