Bouncing Back After Holiday Eating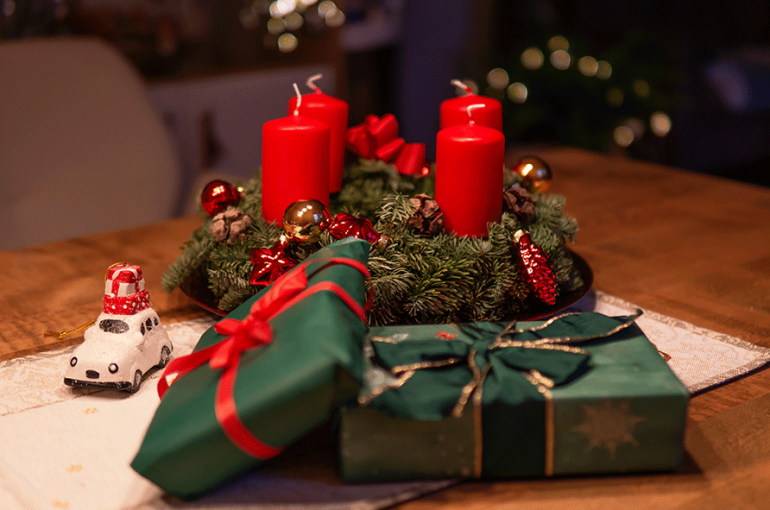 It takes a lot of discipline to control our holiday eating when there are sure to be multiple goodies around! If you gave up and overindulged, don't beat yourself up about it! We've all been there! The start of a new year is always a great time to make a change. To help, here are eight tips to help you refocus on healthy eating. 
Get over the guilt
Continuing to dwell on it and punish your self does more harm than good. If negative emotions are a trigger for your unhealthy eating habits, this can start a tough to beat cycle. You may find yourself feeling guilty for overindulging, eating poorly to deal with the guilt, and then feeling guilty all over again. 
The best thing you can do is show yourself some grace. Acknowledging that you messed up and focusing on the reasons why you want to change are a great way to put your best foot forward. 
Stay busy 
Maybe you're still enjoying some time off from work, or maybe the beginning of a new year just means a slower season for your particular career. Many of us overeat out of boredom. If this is the case for you, pay attention to what time of day this usually hits for you. Have some healthy snacks ready as well as a list of activities you can use to stay busy.
Plan for success
Finding time to plan out our meals is a struggle for many of us in our fast-paced world. However, meal prep can really add to your success. Planning your meals and grocery list will keep you from buying unhealthy snacks while in the store.  
Go easy on the social events 
If you find the temptation to overeat too great at events, now is a great time to say no to a few social events if you normally have a packed social calendar. If you can't miss the event, plan out what you will eat if you know what's on the menu. Is it something too caloric to take a chance on? Eat a good well-balanced meal beforehand and then practice saying, "No, thanks. I ate before I came" when offered something indulgent. 
Don't let your hunger build 
 Starving yourself usually backfires! Don't skip breakfast, and don't go longer than 5 hours without eating. Beginning the day right with a healthy meal and well-spaced meals regulates your blood sugar, maximizes your metabolism, and evens out your appetite. 
Drink more water 
Water supports optimal metabolism. Some research shows it may naturally curb your appetite. It may also help you feel better faster. Drinking more water flushes out excess sodium. This quickly helps you de-bloat and gets your digestive system moving to relieve constipation. You should drink approximately half your weight in ounces of water. 
Don't cut out carbs completely 
Carbs alone aren't bad. It's what you are getting your carbs from that matters. Not sure where to start? Start by pairing vegetables and lean proteins with a small amount of whole grains and a healthy fat. Avoid refined carbs such as sugar-sweetened beverages,  pastries, fruit juices, white pasta, white rice and white bread.
Make it part of your lifestyle 
Good intentions alone won't cut it. A resolution alone won't cut it. Healthy living happens when it is a habit. Take that new class at the gym you have been curious about, carry around that big cup full of water, and read up daily on some of your favorite fitness sites to keep your focus on healthy living. 
We wish you a very healthy and happy 2020! Have questions on how to meet your new health goals for the year? Reach out to a CCMH Provider! 
Disclaimer 
The Comanche County Memorial Hospital website does not provide specific medical advice for individual cases. Comanche County Memorial Hospital does not endorse any medical or professional services obtained through information provided on this site, articles on the site or any links on this site.
Use of the information obtained by the Comanche County Memorial Hospital website does not replace medical advice given by a qualified medical provider to meet the medical needs of our readers or others.
While content is frequently updated, medical information changes quickly. Information may be out of date, and/or contain inaccuracies or typographical errors. For questions or concerns, please contact us at contact@ccmhhealth.com.