Cancer Centers Receives Employer Recognition Award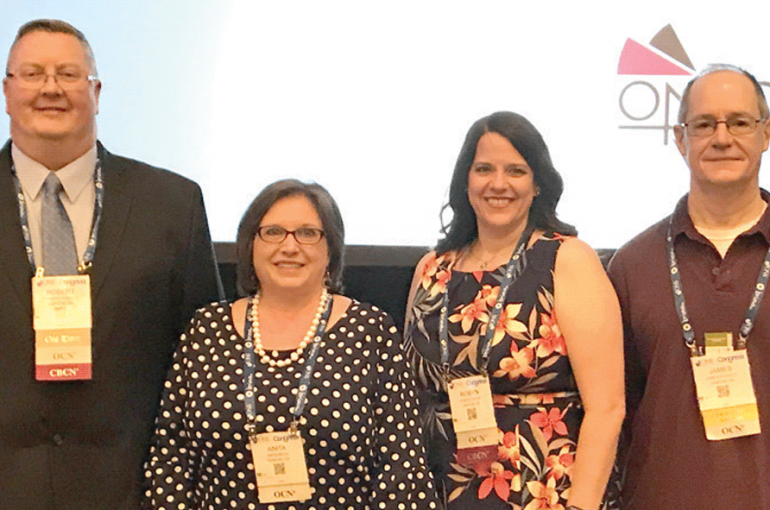 The Cancer Centers of Southwest Oklahoma has been selected as the 2019 Oncology Nursing Certification Corporation Small Employer Recognition Award recipient. The award was presented on Friday, April 12, during the Recognition Breakfast for Oncology Certified Nurses at the ONS Annual Conference in Anaheim, California.
The Cancer Centers of Southwest Oklahoma put a major emphasis on certification and participation in professional organizations. While newly hired nurses do not have to be certified upon hire, they are required to become certified within the first two years of employment. CCSO is also a major proponent of the Oncology Nursing Society. Reimbursement is given for ONS membership dues, courses taken through ONS, and travel costs to attend the meetings in Oklahoma City. Patients are made aware of certified nurses since we include information on patient education materials, on our website and in patient teaching sessions.
The Cancer Centers of Southwest Oklahoma currently has 31 nurses on staff, 25 RNs and 6 LPNs. 16 are ONC and/or CBNC certified. At the time of nomination, 16 out of the 22 RNs (73%) on staff were certified.