CCMH Nurses Nominated for March of Dimes Nurse of the Year for 2023!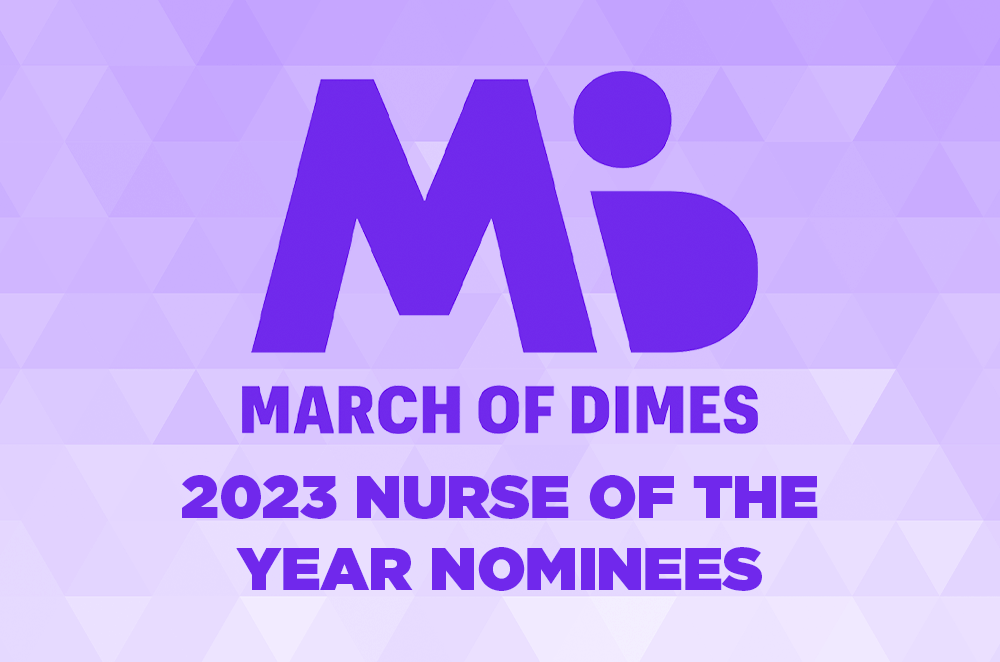 CCMH is proud to have had TWENTY TWO finalists in eleven different categories for 2023, the most we have ever had and the most from one Oklahoma hospital ever!
We are so proud to introduce finalists for the March of Dimes Nurse of the Year.
Nurses are recognized in an array of nursing categories. Exceptional nurses employed in the state of Oklahoma are eligible. A selection committee of health care professionals review the confidential nomination forms and choose nurses who exemplify an extraordinary level of patient care, compassion and customer service in their specific disciplines. The awards will be at the Oklahoma March of Dimes Nurse of the Year Gala in Oklahoma City.
Once again, we are so very proud of the team members at CCMH and it is wonderful to see that we are not the only ones who recognize their incredible contribution to our community.
Amanda Avey
General Med/Surgical
Courtney Ellis
Rising Star
Angela Farmer
Advanced Practice
Paula Griffith
Innovation in Clinical Advancement
Erik Guerra
Surgical Services
Nakeda Hall
Advanced Practice
Emily Harp
Women's Health
Esther Henning
LPN
Abbie Hixon
Women's Health
Kent Kinzer
Charge Nurse
Jessie Knight
Women's Health
Lauren Krieg
Advanced Practice
Kristina Kriz
Innovation in Clinical Advancement
Nikki Martinez
LPN
Amber Morrow
Advanced Practice
Christina Ney
Nursing Management
Kristi Pratt
Emergency
Erika Regacho
General Med/Surgical
Gala Searcy
Charge Nurse
Amy Smith
Neonatal/Pediatrics
Rachel Talley
Innovation in Clinical Advancement
Kylee Turner
Neonatal/Pediatrics