CCMH Receives Awards at Oklahoma Hospital Association (OHA) 2019 Convention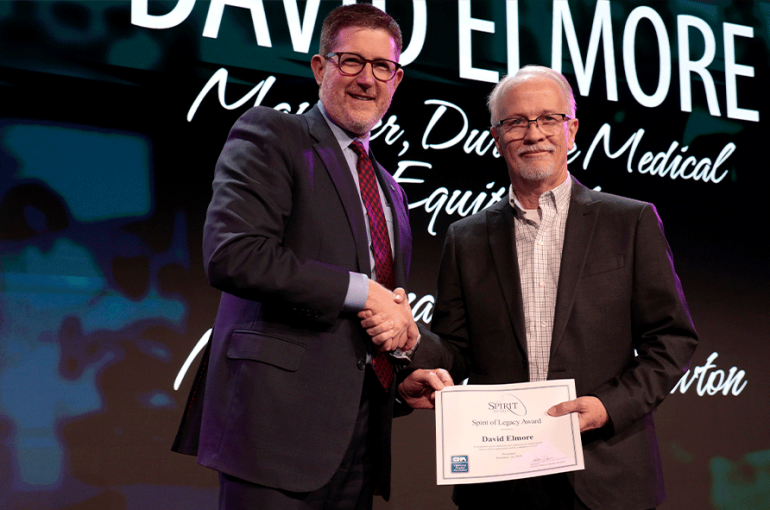 David Elmore (pictured), Lawton MediEquip Manager, received the Oklahoma Hospital Association Spirit of Legacy Award at the OHA Convention, Thursday, November 14th.  The OHA Spirit Award is given annually to exceptional individuals in the hospital community whose exemplary leadership and dedication have significantly enhanced patient care, their organizations and/or their communities. Each year, a different theme is emphasized. For 2019, the theme is the Spirit of Legacy as OHA celebrates 100 years of caring.  Congratulations David.
The Oklahoma Hospital Association has awarded Comanche County Memorial Hospital with an inaugural 2019 Excellence in Quality Award for Pressure Injury Prevention!  We congratulate the Wound Care Nursing Department; Wound Care Nurses – Rebecca Lusher, Tania Huitt, Kristina Kriz, and Penny Ramirez is their direct supervisor.  Congratulations also to Dr. Dave, the Quality Department and Administration for their support. 
Congratulations to Ellie Ellewanger for receiving the Volunteers with Spirit Award at the OHA Convention.  She has volunteered for CCMH for over 20 years.  She is dedicated, compassionate, and loyal.  She volunteers at least three days a week.  CCMH is her second family and the hospital is lucky to have her