CCMH's New Year's Baby!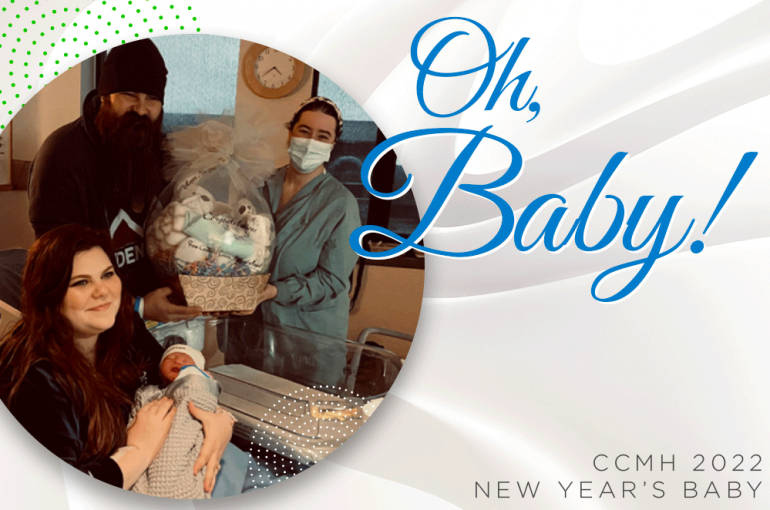 We would like to welcome Killian Vann as the 2022 CCMH New Year's Baby! Killian was the first baby born in 2022 at CCMH. He made his debut at 7:40am and weighed 7 lbs, 14 ozs.
He joins a 10-year-old brother and proud parents, Bailey & Dalton Vann.
We wish the Vann family many nights full of sleep, couch cuddles and butterfly kisses. We can't think of a better start to a new year!