Chiddy Eziokwu & Heather Love Honored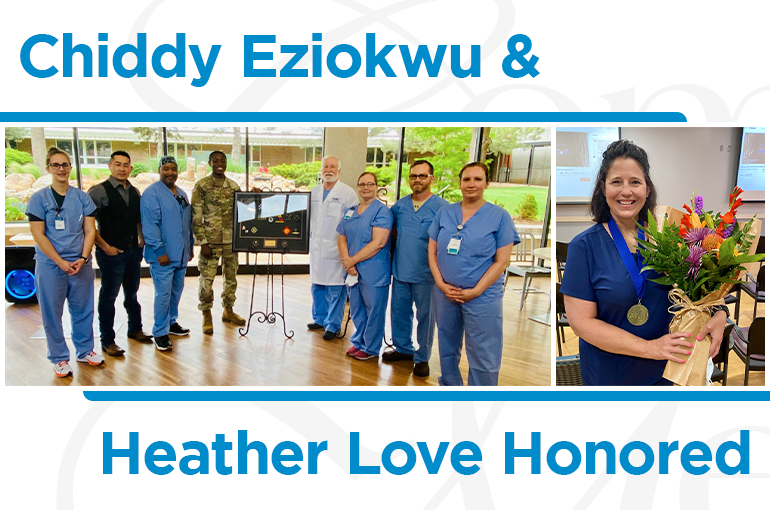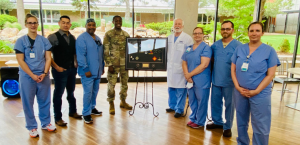 Chiddy Eziokwu Presentation
Last Thursday, May 29, the surgical services team honored their own with a plaque presentation. Chiddimma "Chiddy" Eziokwu graduated from the Cameron University ROTC program and was commissioned to 2LT in the U.S. Army. Dr. Michael Sawyer was the special guest speaker and an Army Veteran as well. Several members of our surgical services team who have also served their county were there to show their support and congratulate Chiddy. Chiddy's brother who also completed the ROTC program was at the presentation and given a certificate of appreciation as well.
Special guests, the Alexander family, were in attendance and honored for their son's service. Nine years ago on May 29, Tobias Alexander was killed in action and his name is etched in the Memorial Wall outside in the memorial garden. The family was presented wreaths made by Gail Dixon, a team member in dietary for each of his children, widow and parents.
Special thanks Matthew Sims at Fort Sill for donating books for the event and a Purple Heart reserved parking sign for CCMH.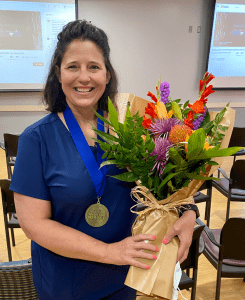 Heather Love Recognized
The Journal Record hosted the 2nd Annual Health Care Heroes award program on May 21 at 4 p.m. This virtual event honored individuals who have gone above and beyond to help make Oklahoma a healthier, safer and happier place to live and work.
Honorees were selected in eight categories and our own Heather Love won in the Healthcare Innovation category. Congratulations Heather!