Colorectal Cancer: What You Need to Know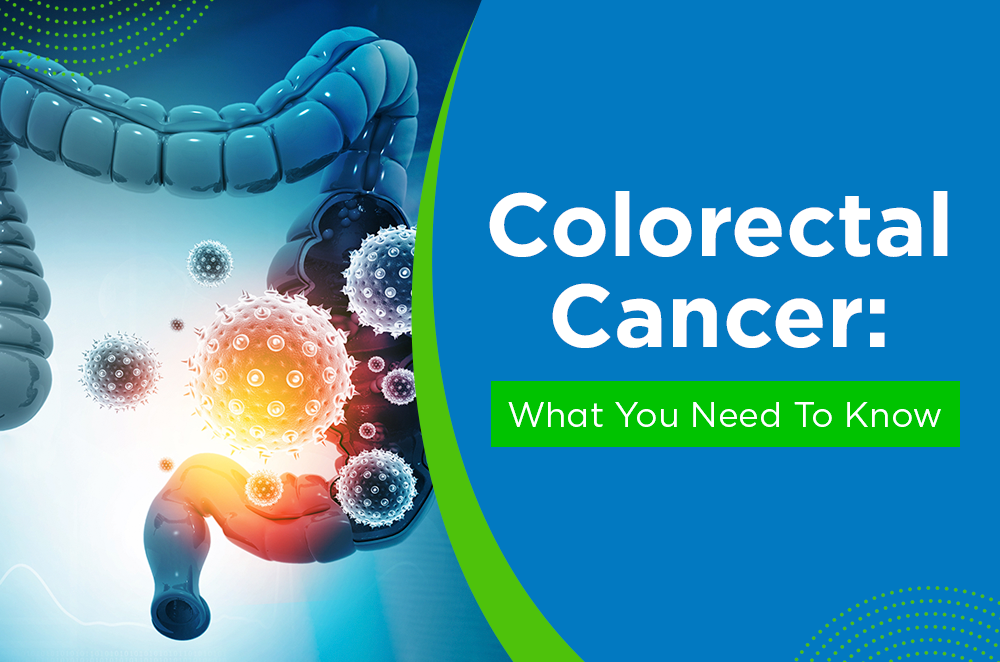 Colorectal Cancer: What You Need to Know
The second deadliest cancer in the United States is Colorectal Cancer (CRC), also known as bowel cancer. Every March, National Colorectal Cancer Awareness Month brings awareness to this disease and encourages those who are 45 or older to get screened. Colorectal polyps and colorectal cancer don't always cause symptoms which is why regular screening is the key to preventing this cancer. CRC is highly preventable and treatable if it is caught early. 
What are the Symptoms?
A common factor of CRC is actually experiencing no symptoms at all. Most patients may not see any symptoms of colorectal cancer at first. This is why screening for colorectal cancer is so critical. Some of the most common signs of colorectal cancer include:
A change in bowel habits

Persistent abdominal discomfort

Rectal bleeding

Weakness or fatigue

Unexplained weight loss
If you experience one or more of these symptoms, please seek medical attention right away. 
What are the Risk Factors?
According to the National Cancer Institute, colorectal cancer is frequently diagnosed in people aged 65-75. However, CRC can affect anyone at any age. Some of the most common risk factors for colorectal cancer are listed below.
Inactivity

Overweight and Obese

Little to no fruit, vegetable, and fiber consumption

Smoking

Heavy alcohol use

A diet high in red meat or processed meats
Men and women are both at risk of getting colorectal cancer. Although the cause is not currently known, African Americans have the highest incidence of CRC in the United States. The most effective way to prevent and reduce the risk of getting colorectal cancer is getting screened!
Where Can I Get Screened?
To bring awareness to Colorectal Cancer Awareness Month, the Cancer Centers of Southwest Oklahoma will be distributing FREE IFOB Colorectal screening kits throughout the month of March.
You can stop by any of their 4 locations, Lawton, Altus, Chickasha, and Duncan, to pick up a free kit. You can take the kit home, follow the instructions and bring the kit back to any location. Once finished, patients are encouraged to follow up with their Primary Care Provider. If you're in need of a primary care physician, check out Comanche County Memorial Hospital's Find A Provider tool. CCMH's medical professionals would love the opportunity to provide you with care!
Resources:
https://www.ccalliance.org/screening-prevention/get-screened
https://www.cancer.org/cancer/colon-rectal-cancer/causes-risks-prevention/risk-factors.html
https://seer.cancer.gov/statfacts/html/colorect.html
Disclaimer
The Comanche County Memorial Hospital website does not provide specific medical advice for individual cases. Comanche County Memorial Hospital does not endorse any medical or professional services obtained through information provided on this site, articles on the site or any links on this site.
Use of the information obtained by the Comanche County Memorial Hospital website does not replace medical advice given by a qualified medical provider to meet the medical needs of our readers or others.
While content is frequently updated, medical information changes quickly. Information may be out of date, and/or contain inaccuracies or typographical errors. For questions or concerns, please contact us at contact@ccmhhealth.com.