Conversations Older Men Should Have with Their Doctor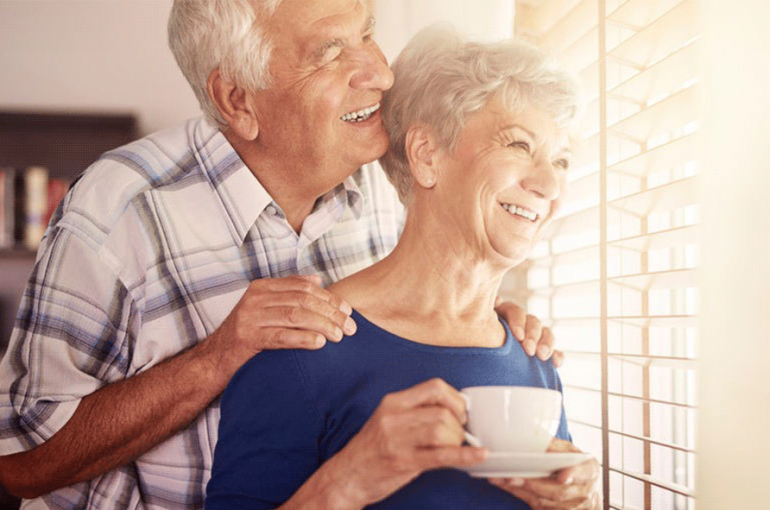 No matter your age, there is no time like the present to make your health a priority! June is Men's Health Month. So men, why not make it your goal to take care of any health needs or concerns you have this month?
For older men, health needs are unique. We know that navigating your health in your older years can be challenging. Here are six conversations we recommend you discuss with your doctor to help you live out your best life in your older years.
How can you prevent illnesses?
Although there is no way to prevent most serious illnesses completely, there are many simple things you can do to protect yourself.
Ask your doctor if you need to:
Use sunscreen to protect against skin cancer.
Get any immunizations such as the flu shot, tetanus and whooping cough vaccines. Depending on your age, your doctor may also recommend the shingles and pneumonia vaccinations.
Take aspirin to lower your risk for heart attack or stroke.
Undergo a prostate exam to test for prostate cancer.
Are you at risk for depression?
Depression is common in older years and is nothing to be ashamed about. You may wish to speak to your doctor if you feel sad, hopeless, or down for a couple of weeks or longer. If you find you aren't enjoying things you used to, this is another sign you need help also. Your doctor can set up a depression screening for you and, if needed, assist you in getting additional help. Your doctor might also suggest activities for you to avoid isolation and keep your mind active.
Do you exercise enough?
Exercise is great for even an aging body in numerous ways. It strengthens your muscles and reduces the risk for broken bones. Therefore, discuss with your doctor about a comprehensive exercise program that includes strength training, aerobic exercise, and exercises for balance and flexibility. The right exercise improves your heart strength and keeps your weight down also. This wards off diabetes and other obesity-related health issues.
What should you eat?
Men have different nutritional needs at different stages of life. For many, eating the right nutrients to lower the risk of heart disease is important. You now may need more calcium, fiber, potassium and Vitamin D. You may also need less sodium and saturated fat. Your doctor will work with you to discover what is best at your age and for your lifestyle.
Which vitamins are right for you?
Multivitamins and other supplements are important to help you get the nutrients you need. However, some interact with medications your doctor may prescribe. Take a complete list of all of the vitamins and supplements you take to your doctor for a quick review.
Should you see a Specialist?
A few specialist checkups are often necessary in your older years. You may need to visit an ophthalmologist to get a vision screening, and an otolaryngologist to have your hearing checked. You might want to get your skin evaluated, head to toe, by a dermatologist to look for possible signs of skin cancer if you have been outdoors a lot over the years as well.
CCMH is proud to have a variety of general practitioners and specialists to meet your health needs as you age. To find a list of them, visit Ccmhhealth.com/directory.
Disclaimer
The Comanche County Memorial Hospital website does not provide specific medical advice for individual cases. Comanche County Memorial Hospital does not endorse any medical or professional services obtained through information provided on this site, articles on the site or any links on this site.
Use of the information obtained by the Comanche County Memorial Hospital website does not replace medical advice given by a qualified medical provider to meet the medical needs of our readers or others.
While content is frequently updated, medical information changes quickly. Information may be out of date, and/or contain inaccuracies or typographical errors. For questions or concerns, please contact us at contact@ccmhhealth.com.