Coronavirus Update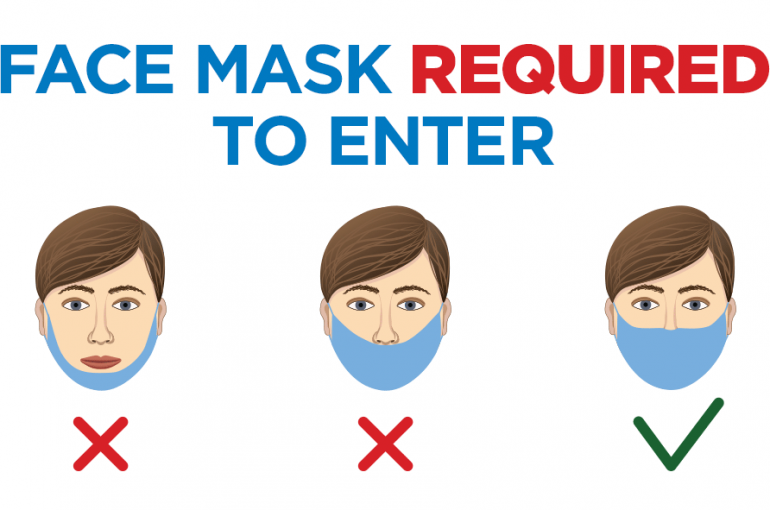 COVID cases in Oklahoma are remaining at a higher level of activity than previously seen. CCMH Incident Command continues to watch the community and statewide situation closely, as well as making adjustments to policies and procedures to maximize safety for staff. Some recent policy and procedure changes made include:
Patients must be provided a mask if they do not have one, and must wear the mask while a healthcare provider or staff member is in the room, or when the patient leaves their room (this includes in the hallway to ambulate, when being escorted out for discharge, and when being transferred to other departments or units).
Healthcare providers involved in direct patient care must wear eye protection for all patient encounters (eye glasses are not sufficient to meet this requirement).
Healthcare providers involved in direct patient care may not wear a cloth mask, per CDC recommendations; if a cloth mask is worn, it may only be worn over a provided procedure mask, and must be laundered daily.
All participants in CPR and intubation of a patient must wear a N95 mask during the procedure.
As always, our primary focus is keeping our staff, visitors, and patients as safe as possible. If you have a concern or question, please submit it to ccmhcovid19hotline@ccmhhealth.com.
In local COVID news, the City of Lawton passed an ordinance last week requiring face masks/coverings to be worn inside any establishment. The ordinance is tailored after similar ordinances in various municipalities throughout Oklahoma and created to be consistent with CDC recommended guidelines. The ordinance states every person in the City of Lawton shall wear a face covering over the nose and mouth when inside a commercial entity or other building, structure or space open to the public, public transit, or when in an outdoor public space where social distancing cannot be maintained. Exceptions include circumstances involving age, private settings, activity, medical conditions, potentially hazardous situations, or certain types of businesses and clientele. Educational institutions with adopted plans are also exempt.