Does Covid-19 Increase Your Risk Of Heart Disease?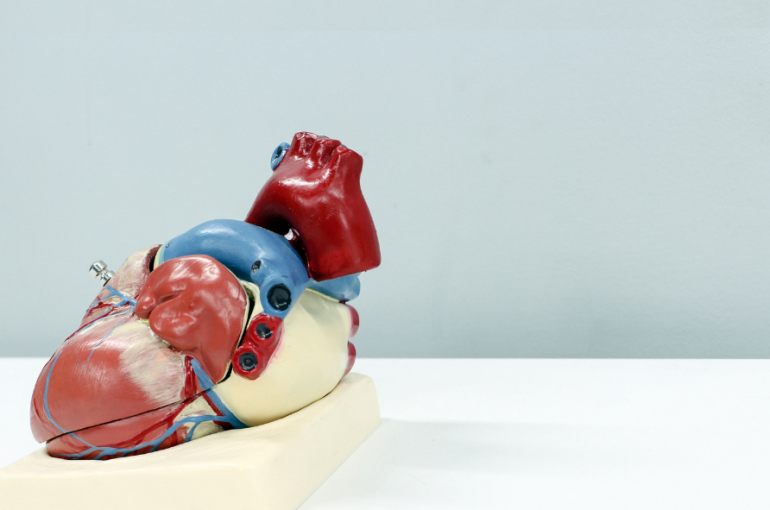 First discovered in 2019, the novelty virus Covid-19 has quickly turned into a pandemic that continues even today. This virus has thrived despite many mandates, lockdowns and vaccination attempts worldwide. We continue to discover new variations of the virus, and more recently, have seen spikes in cases once again. As of Feb. 2, 2022, the number of reported new cases seen in the United States reached 302,529, according to the CDC.  However, heart disease is still considered the number one cause of death across the country.
How is heart disease still so prevalent when we are constantly bombarded with news about Covid-19 hospitalizations, infection rates and ICU numbers? 
How Does Covid-19 Impact The Heart? 
Despite being primarily known as a lung or respiratory disease, Covid-19's impacts on the heart are real. A few factors can include: 
Lack of oxygen

Heart inflammation

Stress cardiomyopathy (how well your heart pumps blood)
Your immune system also plays a huge role. If your body's immune system is too aggressive, it could start attacking and destroying healthy tissues throughout your body. 
And if you remember any of these common Covid-19 symptoms – chest pain, shortness of breath and changes on EKGs – you'll also recognize them as common indicators of a heart attack.  In fact, many times these symptoms can and do lead to blood clots. 
Does Covid-19 Increase Your Risk of Heart Disease? 
Even though you may not have been hospitalized after a Covid-19 diagnosis, a lot can go on inside your body. You may not always notice your immune system working, but most of the time, it is! What does this mean for you? 
Your heart could be experiencing severe physical damage without you even knowing.
A JAMA Cardiology study found that in a study of 100 people, 76% showed signs of heart damage. None of these participants had required hospitalization. 
What Can You Do To Protect Your Heart? 
Thankfully, there are quite a few activities you can do to help reduce your risk of heart disease. Even with Covid-19! To start: 
Mediterranean diets have been proven to include important nutrients that increase heart health.

Physical activity for at least 30-minutes a day will improve cardiovascular health.

Monitor your blood pressure throughout the day so you know when they're high. 
If you are concerned Covid-19 has already caused heart damage, or you believe a current case may, please schedule an appointment with CCMH's medical providers. Our Heart And Vascular services are the ONLY comprehensive heart program in southwest Oklahoma.
Don't wait, please schedule an appointment before heart disease happens! 
Disclaimer
The Comanche County Memorial Hospital website does not provide specific medical advice for individual cases. Comanche County Memorial Hospital does not endorse any medical or professional services obtained through information provided on this site, articles on the site or any links on this site.
Use of the information obtained by the Comanche County Memorial Hospital website does not replace medical advice given by a qualified medical provider to meet the medical needs of our readers or others.
While content is frequently updated, medical information changes quickly. Information may be out of date, and/or contain inaccuracies or typographical errors. For questions or concerns, please contact us at contact@ccmhhealth.com. 
Sources.
American Heart Association. https://newsroom.heart.org/news/heart-disease-likely-to-remain
CDC. https://covid.cdc.gov/covid-data-tracker/#trends_dailycases
JAMA Network. https://jamanetwork.com/journals/jamacardiology/fullarticle/2768916