Departments across CCMH welcome Volunteens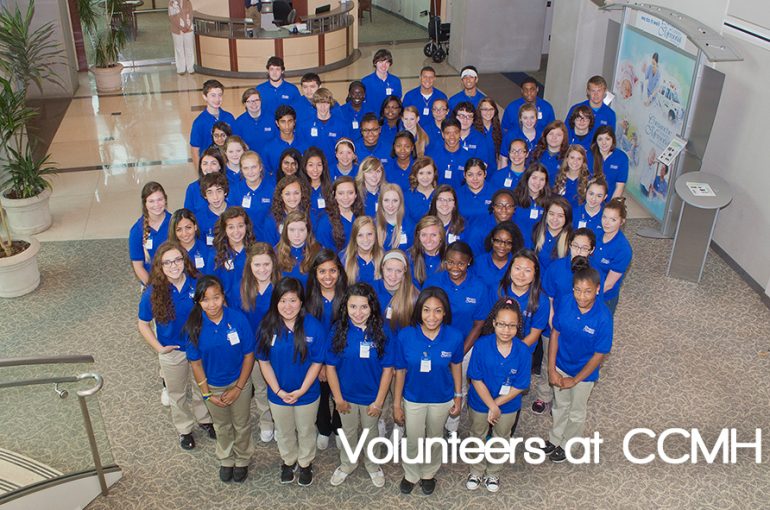 Monday, June 1, 58
Volunteens descended on CCMH to offer much needed summer volunteer help!
The teens are placed in numerous areas throughout the hospital, to include McMahon Tomlinson Nursing & Rehabilitation Center (MTN&RC).
"Volunteering at CCMH is an excellent opportunity for the teens to prepare for the future, especially if they are interested in going into the healthcare field," said Michelle Callihan, Guest Relations and Volunteer Coordinator.  "The program will expose them to many different areas throughout the hospital."
You can identify our Volunteers by their royal blue shirts.  If you see them, take a moment to introduce yourself and welcome them to CCMH!  One day these students may be your co-workers!
"I applied to be a Volunteen so I could put the hours on my resume.  But now I come almost every day.  I love this place so much.  I never feel like a volunteer.  I feel like I'm one of the staff.  I am honored to be in a program like this." – Volunteen Shreya Nuguri
"Working in the nursing home is a wonderful experience.  Being able to meet the residents and see how you have touched their hearts is amazing." – Volunteen Ida Sukar
– See more at: https://www.ccmhhealth.com/news/departments-across-ccmh-welcome-volunteens#sthash.2DIPMti7.dpuf