Do You Know Your Tips for Halloween Safety?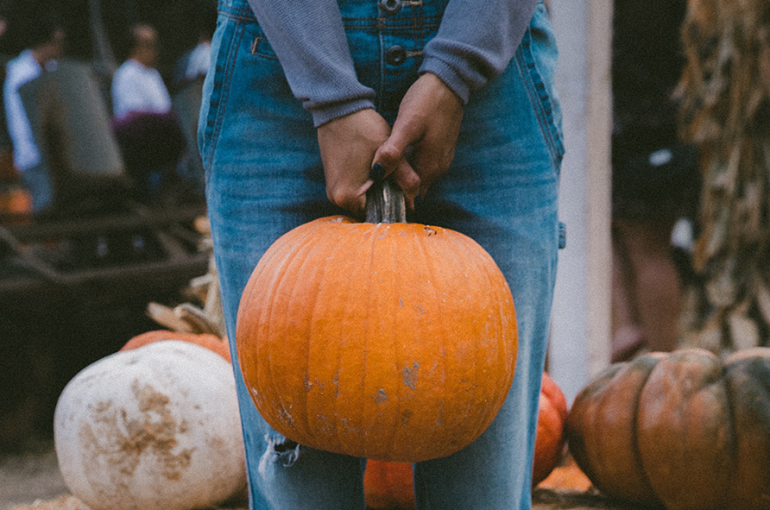 From cool costumes to sugary treats, kids can't wait for Halloween to arrive. Halloween is one of the most anticipated days of the year, yet it is important to also be very cautious and know some tips for Halloween safety. In Fact, the National Safety Council reports that children are twice as likely to be killed in a car accident on Halloween than any other day of the year. 1 Here are a few tips so you can make the most of your Halloween holiday and avoid an emergency visit to see us here at CCMH!
Costume Safety
Be aware of the following to help children avoid accidents involving their costumes:
Consider buying light-colored costumes that are easy to see at night.

Add reflective tape or glow-in-the-dark tape to your child's costume and to their trick-or-treat bag. Some children enjoy carrying glow sticks or flashlights as well. Ensure your child knows not to break into the glow stick because the contents are toxic.

Make sure all costumes are flame-retardant. If you make a costume, use nylon or polyester materials.

Accidents can occur not only because children are distracted on Halloween, but because some costumes make it difficult to see. Consider using non-toxic face paint or makeup instead of masks.

It is illegal to sell colored or decorative contact lenses. Only use them if a licensed optometrist prescribed them.

When not prescribed and ensured for safety, colored contacts may cause inflammation and pain and serious infection, which may cause permanent vision loss.

Talk to your child about how to be safe with any costume props by avoiding swinging or throwing them. Props that are plastic, lightweight and flexible are best.

For younger children, put their name, your name and contact information on a notecard in their pocket.
Trick or Treating Safety
Halloween is not the best night to let an unexperienced driver occupy the roadway. Compromise by allowing older kids to walk the neighborhood with their friends but pick them up and drop them off at designated locations. Also know the route they plan to walk beforehand.

Remind your kids to put electronic devices down and pay close attention when crossing roadways.

Teach your children to use crosswalks, sidewalks and lit areas and never assume drivers will stop. When possible, tell them to try to make eye contact with drivers so they can be certain they are seen.

Although they are excited, remind your children to walk, not run. Running in the dark often leads to serious accidents.

Discuss safety tips concerning strangers with your children. Remind them not to go up to houses that do not have the porch light on and not to enter the home or vehicle of strangers.
Candy Safety
A good meal prior to trick-or-treating will discourage your child from filling up on Halloween treats.

Fortunately, candy tampering is rare. However, help your child check all treats to make sure seals are not broken and packages have no holes or tearing.

Throw away spoiled items and homemade treats that were made by strangers.

Ensure young children do not have candy that may cause choking.

Make sure children know not to eat any candy until they are home so you can inspect it.

Halloween can be challenging if your child has food allergies. It's important that parents closely examine Halloween candy.

Always read the labels on treats. Many popular candies contain common allergens, such as peanuts or tree nuts, egg, soy wheat or milk.

If the ingredients aren't listed, hold a treat "exchange" with other friends.

Candy is often high risk and contains trace amounts of common allergens because it is usually manufactured in factories that produce many different products.

"Fun size" candy bars sometimes contain different ingredients or be made on different equipment than the regular size candies, meaning that brands your child previously ate without problems could cause a reaction.
Prepare Your Home for Trick or Treaters
Ensure the safety  of your home for other children too.

Remove anything that could cause them to trip or fall.

Make sure the lights are on outside your house and light the walkway to your door.

Keep pets away from trick-or-treaters.
We hope you have a safe and happy Halloween!
Sources
1 National Safety Council. 2018. Halloween Safety On and Off the Road.
Disclaimer
The Comanche County Memorial Hospital website does not provide specific medical advice for individual cases. Comanche County Memorial Hospital does not endorse any medical or professional services obtained through information provided on this site, articles on the site or any links on this site.
Use of the information obtained by the Comanche County Memorial Hospital website does not replace medical advice given by a qualified medical provider to meet the medical needs of our readers or others.
While content is frequently updated, medical information changes quickly. Information may be out of date, and/or contain inaccuracies or typographical errors. For questions or concerns, please contact us at contact@ccmhhealth.com.