Earn an OCU Nursing Degree – Tuition FREE!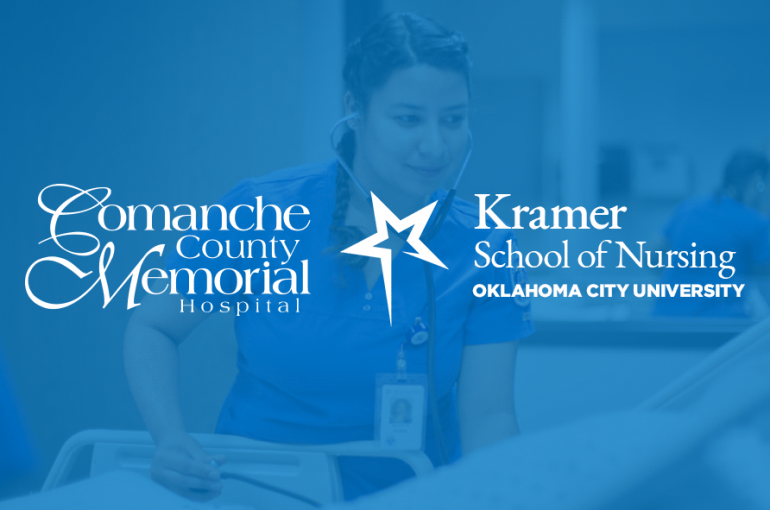 Comanche County Memorial Hospital has partnered with Oklahoma City University's Kramer School of Nursing to offer a Bachelor of Science in Nursing (BSN) in Southwest Oklahoma. Classes begin this fall. There will be 20 scholarships provided by Comanche County Memorial Hospital and the CCMH Foundation. Recipients are required to sign a contractual agreement that they will work for CCMH upon graduation for a minimum of three years. Scholarship preference will be given to students from Comanche County and southwest Oklahoma residents first. Applicants will be interviewed before scholarships are awarded.
For information about our nursing program, please contact Angie Moore in CCMH recruiting at 580.510.7068.
Personnel from Kramer School of Nursing will be on-site at CCMH Tuesday, May 7 in Maple Conference room, May 14, 21 and 28 in the Outpatient Center Resource Room, 1st floor from 10:00am – 5:00pm to answer questions.