Fall Prevention at Home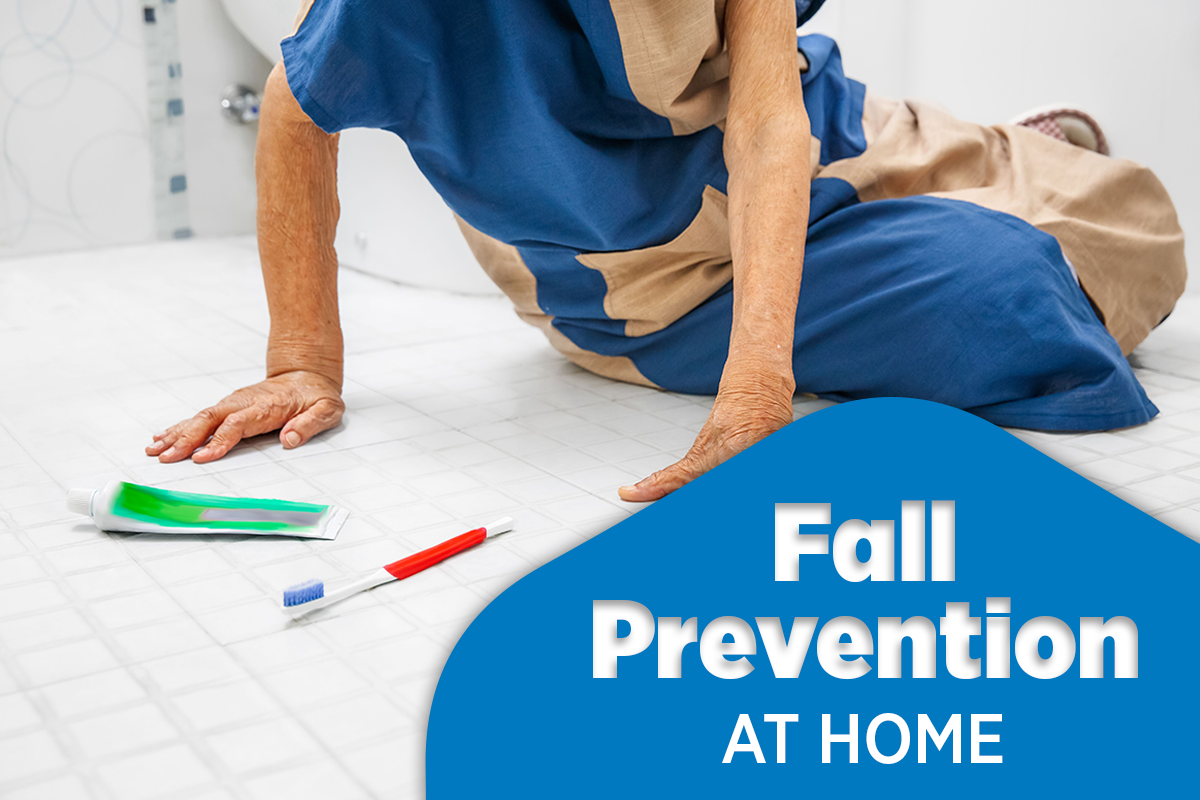 Fall Prevention at Home
As the seasons change outside, it's time to evaluate our home on the inside! During the cooler weather seasons, we tend to prepare our home in ways that include looking at heating systems, switching out bedding to warmer options, and making sure our homes are properly insulated. During this time, you can take an opportunity to ensure your home is safe to navigate and ensure fall prevention, especially for those with mobility challenges. 
When Falling Becomes More Common 
According to the CDC, 1 out of every 4 Americans, over the age of 65, falls once a year. Falling can result in head injury or broken bones and increase the likelihood of falling again. More than 3 million people are treated in the emergency room each year due to a fall. Falls become more common as age increases and the ability to move your body to stabilize yourself starts to lessen. Falling can also be caused by risk factors such as:
Weakened muscles

Vitamin D deficiency

Loss of vision

Foot and joint pain
What Challenges are in Your Home? 
As you age, or if you have older friends and family that you invite into your home, you need to think about the risks that may be in your home when it comes to falling. Some risks may not have been an issue before, but it is best handled as soon as possible to make sure that no one gets hurt while in your home. Some of these points in your home may include
Outdated carpet that wrinkles

Area rugs

Bath mats

Un-even flooring, stairs, or concrete

Leaking water fixtures that cause pools of water

Extension cords

Door frames 

Small objects on the floor
Where to start?
Prevention can begin with an evaluation of your home. Take some time to diligently walk through your home, preferably with another person who can help point out hazards. Look at the carpet and make sure that it is secure, remove area rugs and bath mats, and reroute extension cords so they are not in a high-traffic area. You may need to call a professional to help with structure updates. 
Taking measures around your home is a great way to help prevent falls, but sometimes, falling can still occur. If you or someone you know has fallen and suspect serious injury, visit the Drewry Family Emergency Center to receive excellent emergency care. 
Resources: 
https://www.cdc.gov/falls/facts.html
The Comanche County Memorial Hospital website does not provide specific medical advice for individual cases. Comanche County Memorial Hospital does not endorse any medical or professional services obtained through information provided on this site, articles on the site or any links on this site.
Use of the information obtained by the Comanche County Memorial Hospital website does not replace medical advice given by a qualified medical provider to meet the medical needs of our readers or others.
While content is frequently updated, medical information changes quickly. Information may be out of date, and/or contain inaccuracies or typographical errors. For questions or concerns, please contact us at contact@ccmhhealth.com.