Fireworks Safety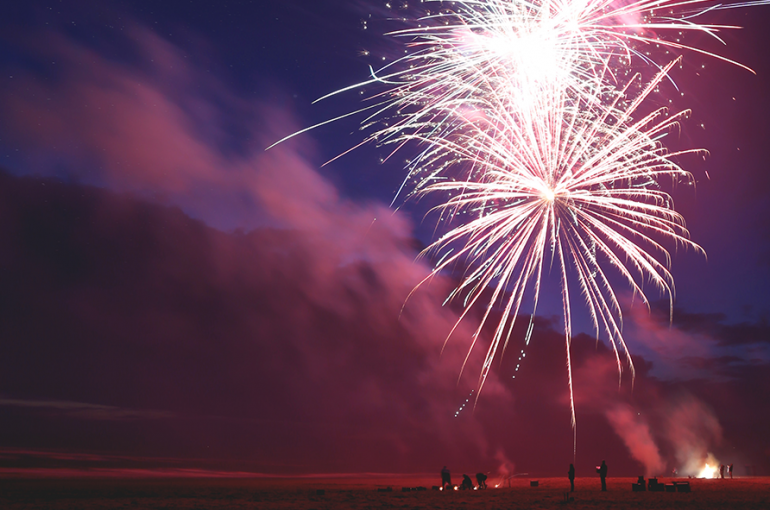 The holidays make up many of our best memories. No one wants those wonderful memories tainted by an unsafe mistake, yet nearly 12,000 people received medical care due to fireworks injuries in 2017. 1 Here are our tips to ensure your family enjoys a holiday that is both fun and safe! 
The dangers of fireworks
Without proper use, fireworks can cause eye injuries and burns. Of course the safest way to deal with fireworks is not to set them off at your home and only attend public displays. However, many of us can't resist the urge to enjoy them at our homes. Check with your city or police department to learn the days and hours fireworks are allowed. 
Fireworks safety tips
Check your fireworks labels. Legal fireworks have the manufacturer's name and directions. Illegal fireworks do not have a label. Although banned in 1966, illegal fireworks still account for many firework related injuries. Never try to make your own fireworks!
Wear eye protection. 
Use fireworks outside only. Keep a bucket of water and water hose close in case of accidents.
Don't hold fireworks in your hand or have any body part over them while lighting. 
Keep your distance from others setting off fireworks. You never know when fireworks may shoot in the wrong direction. 
Also, never point a firework at someone or throw it in their direction. 
You should store fireworks  in a cool, dry place. 
Don't carry fireworks in your pocket. The friction may ignite them. 
Point fireworks away from homes. Keep them away from brush and leaves and flammable substances as well.
Light one firework at a time. Never place them in a container when lighting. 
Never relight a dud.
Soak all fireworks in a bucket of water before placing  them in the trash can.
Don't forget to secure your furry friends. Pets should stay indoors to reduce the chance of injury or running away. 
Fireworks safety for children 
Be sure to discuss fireworks safety and your expectations with your children. 
Sparklers are one of the most common injury-causing fireworks. If you allow your child to handle them, choose the kind that have a wooden handle so they are less likely to burn their hands. Try to keep them out of the wind so the sparks do not blow back on them. Also, ensure that they hold them away from their face, hair, and clothing.  It may surprise you to know that sparklers reach nearly 2,000 degrees and can cause serious burns! 
Don't allow children to pick up fireworks pieces after your event. Some may still be hot or ignited. They may explode without warning.
If an injury happens
In the event of serious injury, seek immediate medical care. We're here for you at the Drewry Family Emergency Center at Comanche County Memorial Hospital .
If an eye injury happens
Do not  touch or rub they eye. This may cause more injury. 
Don't flush the eye out with water or apply ointment. 
Remove the bottom of a paper cup and place it over the eye to protect it. 
Seek immediate medical attention. 
If someone receives a burn
Remove clothing from the affected area.
Seek immediate medical attention. 
We hope you have a happy and safe Independence Day! 
Source
1 Consumer Product Safety Commission. 2017 Fireworks Annual Report.
Disclaimer 
The Comanche County Memorial Hospital website does not provide specific medical advice for individual cases. Comanche County Memorial Hospital does not endorse any medical or professional services obtained through information provided on this site, articles on the site or any links on this site.
Use of the information obtained by the Comanche County Memorial Hospital website does not replace medical advice given by a qualified medical provider to meet the medical needs of our readers or others.
While content is frequently updated, medical information changes quickly. Information may be out of date, and/or contain inaccuracies or typographical errors. For questions or concerns, please contact us at contact@ccmhhealth.com.