Grief During the Holidays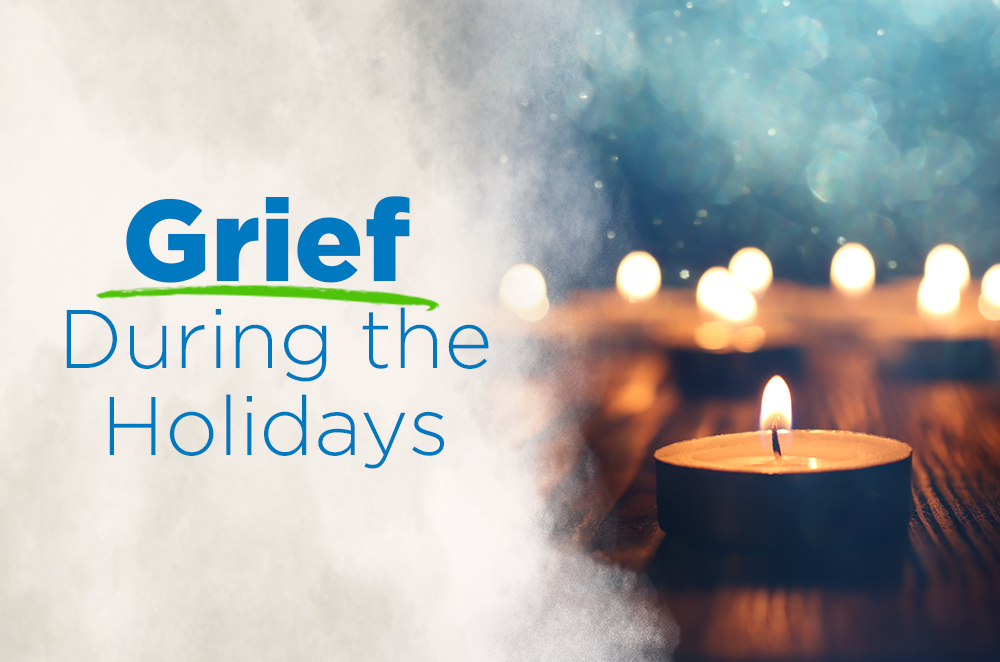 Grief During the Holidays
With the holidays here, it is a time that is meant for excitement and joy. However, for those who have lost a loved one, the holidays could be filled with many different emotions. Like that song says, "It's just a different kind of Christmas this year." Different is one way to describe it, but Christmas without our loved ones isn't just one emotion, it is often a jumble of emotions. This season, it is important to remember and be mindful of those dealing with grief during the holidays. 
Finding Balance 
Understanding how grief affects you and finding ways to remember your loved one during this painful time can restore a sense of balance between grieving and finding joy. Here are some helpful ways to help you get through this holiday season.
Set Boundaries with Holiday Events
It is ok to participate or not participate in holiday parties and family gatherings. It's not selfish to do whatever feels right for you. Let your feelings be your guide. It's important to find a balance between engaging and not pushing yourself.
Recognize Your Grief Emotions
During the holidays, it is important to acknowledge your feelings and not avoid them. Being honest about grief, with yourself and those closest to you, is healthy. You don't have to pretend that you're okay. Feel the emotions as they come, and most of all, remember to be kind to yourself.
Honor Old Traditions and Memories
The holidays are an important time to honor any traditions that you had with your loved one. This keeps their memory present and celebrates their life. It also softens the sadness.
Create New Traditions
Don't be afraid to create new traditions. This can be healing for yourself and for family members. It can also make new memories, keeping in mind, that it doesn't erase old memories.
Ask for Help
The need for support is the greatest during the holidays. It is ok to seek support from friends, family, or even coworkers. You may also find comfort in talking about your grief with others. It's completely normal to seek comfort from a support group or by finding religious support from a faith-based organization. To find recommendations for local support groups, reach out to our pastoral care team by visiting ccmhhealth.com/pastoral-care. 
Part of the Journey
If you have lost a loved one, grief will always be a part of your journey. As you make room for the grief, remember to also make room for the joy. It is possible to carry them both together. Through this holiday season, as you honor your loved one, may you embrace the love and memories shared with them. May their love also remind you, that you can do anything.
Wishing you peace through the holiday season.
Disclaimer
The Comanche County Memorial Hospital website does not provide specific medical advice for individual cases. Comanche County Memorial Hospital does not endorse any medical or professional services obtained through information provided on this site, articles on the site or any links on this site.
Use of the information obtained by the Comanche County Memorial Hospital website does not replace medical advice given by a qualified medical provider to meet the medical needs of our readers or others.
While content is frequently updated, medical information changes quickly. Information may be out of date, and/or contain inaccuracies or typographical errors. For questions or concerns, please contact us at contact@ccmhhealth.com.