HCAHP Moment Recognition for Great Care by Patients on their HCAHP Survey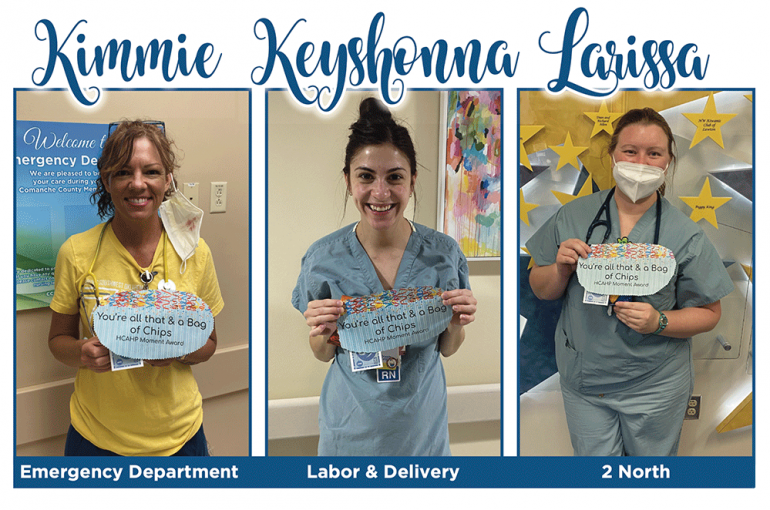 HCAHP moments come from patients that recognize staff after their visit on their surveys. These team members were recognized for their wonderful extraordinary care.
Keyshonna, Labor and Delivery, went above and beyond to make a patient feel safe during a stressful time.
Larissa, 2 North, took extra time to educate her patient and family. The patient stated that no matter the question or concern Larissa was kind and caring which eased her anxiety.
Kimmie, Emergency Department, was recognized by a patient for going the extra mile to provide privacy and comfort to an ER patient when the ER was very busy. She made the patient feel like she mattered and her concerns mattered.
Great job!!!