Help the Environment by Breastfeeding Your Baby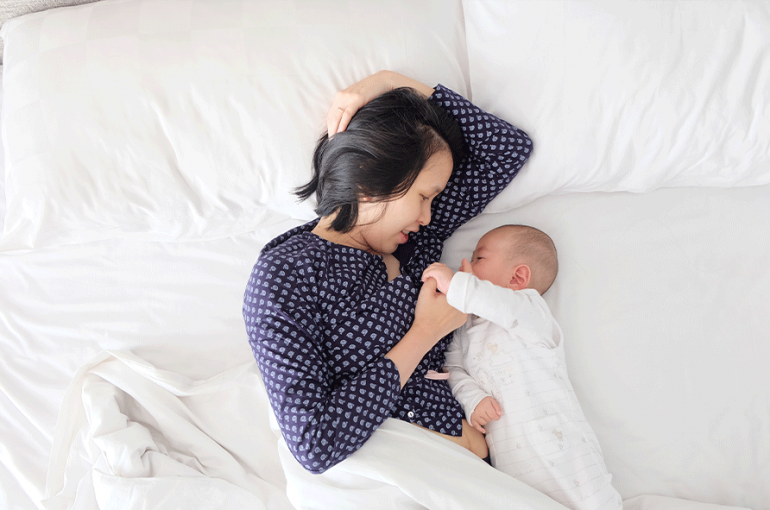 August 1-7 is World Breastfeeding Week!  Over 120 countries recognize this impactful week for moms and babies.
It is widely recommended by physicians and health care authorities that mothers exclusively breastfeed their infants for the first six months of life and continue to breastfeed while introducing solids during the second half of the first year of life.
Breastfeeding has incredible health benefits for both moms and babies. However, an often-overlooked benefit is breastfeeding's positive impact on the environment. There's no better time than now to discuss it though. The theme of World Breastfeeding Week for 2020 is "Support breastfeeding for a healthier planet!"
How does breastfeeding impact the environment? 
Breastmilk is the most nutritionally balanced food for your baby. Breastmilk contains no preservatives, processing, or risk of contaminants.
In a way, breast milk is a renewable resource and saves energy! When feeding directly from the breast, there is no need to warm milk. You supply the perfect ingredients for your baby at just the right temperature!
Breastfeeding also reduces waste. It only requires the mom and baby's body to make it happen! Bottles and formulas require a lot of packaging to produce, promote, and recycle. Therefore, breastfeeding is most efficient to reduce waste and save energy.
How does pumping breast milk affect the environment? 
Some moms prefer to pump instead of feed directly on the breast. This may be so others can feed baby while mom is away or due to issues with baby's latch on the breast. A breast pump requires additional gear and storage products. However, it's still more friendly to mother earth than formula feeding. Many products needed to pump are also reusable.
Upon the completion of a breastfeeding journey, some manufacturers also have a recycling program for their breast pumps.
If you are a mom who was able to breastfeed and did, we thank you! You have played a part to positively impact our planet and create a healthier society.
Learn about CCMH's breastfeeding support provided to moms and babies through our "baby-friendly" designation.
Disclaimer
The Comanche County Memorial Hospital website does not provide specific medical advice for individual cases. Comanche County Memorial Hospital does not endorse any services obtained through information provided on this site, articles on the site or any links on this site.
Use of the information obtained by the Comanche County Memorial Hospital website does not replace medical advice given by a qualified medical provider to meet the medical needs of our readers or others.
While content is frequently updated, medical information changes quickly. Information may be out of date, and/or contain inaccuracies or typographical errors. For questions or concerns, please contact us at contact@ccmhhealth.com.