Take a Hike for National Physical Fitness and Sports Month!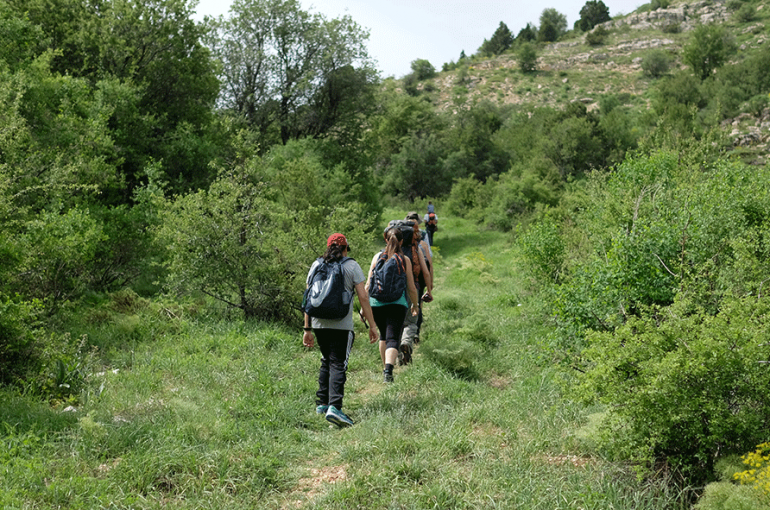 May is National Physical Fitness and Sports Month. There's no better time to get moving than now! Many of us do not get 150 minutes of moderate exercise or 75 minutes of vigorous exercise that the Department of Health and Human Services recommends we participate in weekly. If sports are not for you, this is not an excuse to be inactive. You may not be competitive or like the organization of team sports; there are still many great activities to partake in that benefit your health.
One activity that is easy to do in our area is hiking. Hiking is a great stress-relieving activity. You can hike alone or with family and friends. You can obtain maps to hiking trails in our beloved Wichita Mountains from the Wichita Mountains Wildlife Refuge Visitors' Center.
What are the dangers of inactivity?
Inactivity may lead to a variety of health issues. Some of these problems include obesity, osteoporosis, cardiovascular disease,  coronary heart disease,  diabetes, and certain types of cancer.
What are the benefits of hiking?
Besides being a stress-relieving activity, hiking has many other amazing health benefits such as
enhanced mental wellbeing
improved mood
lower blood pressure
reduced risk for heart disease
a healthier weight
lower cholesterol levels
improved bone density
lower body fat
increased flexibility and coordination
improved osteoarthritis outcomes
better quality of life
enhanced relationships with friends and family
Furthermore, during this time of social distancing due to COVID-19, hiking is a great activity that allows you to get some exercise and responsibly distance from others while enjoying the outdoors.
How to get started hiking
Before you hit the trail, make sure you study the trail and choose one that will meet your ability level. Also, consider the following questions:
How much time you have?
What is the elevation gain of the hike? For reference, a gain of 1,000 feet in one mile is considered steep.
What type of weather is expected during your trip?
Do you need to make transportation arrangements if your hike ends in a different place than it began?
What to take hiking
Here some items you should consider to keep your hike safe and enjoyable:
Think about wearing layers if the weather is changing throughout the hike. You may need warmer or cooler clothing as well as rain gear.
Consider taking a First Aid kit in case of small injuries such as scrapes or insect bites.
Make sure you have proper footwear. This article has some great tips on choosing a good hiking boot type and fit.
Pack healthy, energy-boosting snacks and plenty of water.
Last, but not least, a good hiking backpack is a great help in storing all your needed gear and leaving your hands free to aid in safely moving you along.
John Burroughs, American naturalist said, "I go to nature to be soothed and healed, and to have my senses put together." We hope you find the same benefits and improved health from hiking in the great outdoors around this beautiful land we call home!
Disclaimer
The Comanche County Memorial Hospital website does not provide specific medical advice for individual cases. Comanche County Memorial Hospital does not endorse any medical or professional services obtained through information provided on this site, articles on the site or any links on this site.
Use of the information obtained by the Comanche County Memorial Hospital website does not replace medical advice given by a qualified medical provider to meet the medical needs of our readers or others.
While content is frequently updated, medical information changes quickly. Information may be out of date, and/or contain inaccuracies or typographical errors. For questions or concerns, please contact us at contact@ccmhhealth.com.