Hospital & Nurses Week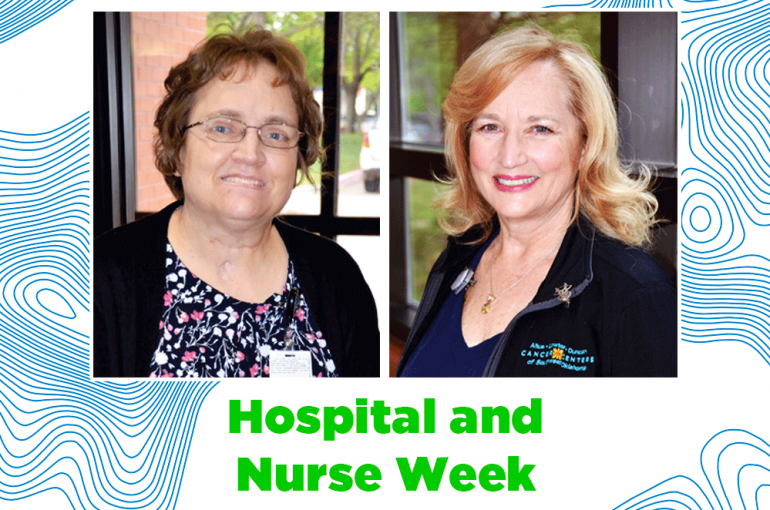 Our favorite time of year is here! It's time to celebrate each other and show how grateful and thankful we are for every team member. Your dedication to your job, to the community, to each other makes a difference to so many. Please show one another some love this week! To celebrate, we have a schedule for every day this week – we hope you enjoy all the activities! 
We would like to recognize these dedicated team members who have served the hospital and community so well, for so many years.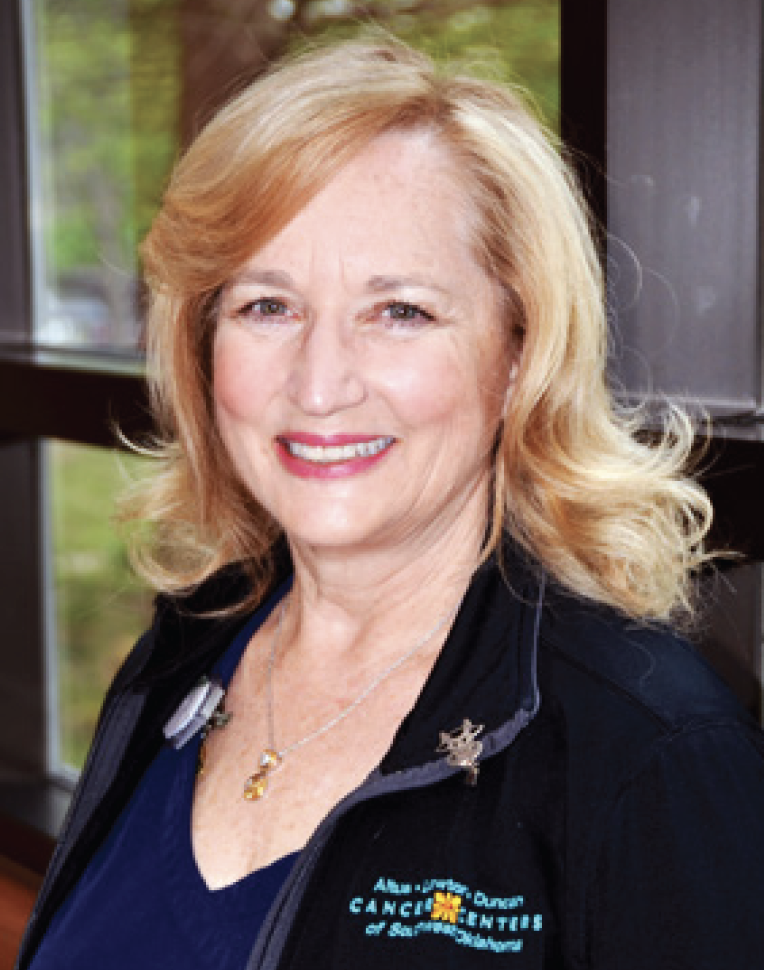 Jayne began her career 45 years ago as a new Registered Nurse in pediatrics. After working in the Cardiac Cath Lab/ Special Procedures for 17 years, she spent the last 23 years providing patient care at the Cancer Centers of SW Oklahoma. Jayne's patients and their family members say, "she is so wonderful. As far as nurses go, it doesn't get any better than her." Her leadership team knows she will volunteer to help anyone at any time. In 2017, Jayne's co-worker was preparing to go home for the day and began to experience signs of a heart attack. Jayne responded to her co-worker's call of distress, found a nearby wheelchair in the Cancer Center, and immediately pushed her co-worker across campus to the ER. Jayne's past experience as a Cath Lab Nurse helped her recognize signs of a heart attack, and she knew to get her co-worker the necessary help that ultimately saved her life. Jayne became a true hero that day. When she is not working as a nurse, she spends her free time reading and playing the flute. 
Brenda began her career with CCMH on June 15, 1981 as a file room clerk in Radiology, where she stayed for 6 years until she was promoted to Radiology Coordinator. 
She worked in inpatient Radiology for over 30 years and transferred to Center for Breast Health in 2016 under the OP Patient Access leadership. Throughout her career, Brenda has always been willing to take on any task to improve patient quality and satisfaction. She enjoys helping train and mentor new employees in Radiology all while greeting each patient with a smile. During her off time, Brenda enjoys making beautiful handmade holiday and personal cards and gift tags.