How to Make an Impact for Those Fighting Breast Cancer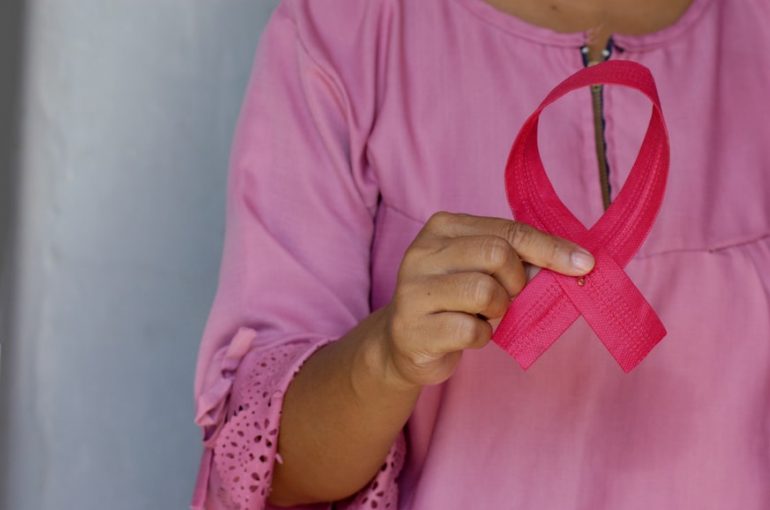 You have probably heard that October is Breast Cancer Awareness Month. With 1 in 8 U.S. women developing invasive breast cancer over the course of their lifetime, it is hard to escape some connection to this disease. Despite your awareness, you may wonder what you can do to help prevent breast cancer or help those who have it. 
Here are several ways you can make a difference in the lives of those affected by breast cancer this month and throughout the year: 
Make sure everyone gets screened 
The United States Preventive Services Task Force recommends that women ages 50 to 74 at average risk for breast cancer get a mammogram every two years. Women who are ages 40 to 49 years old should discuss when to start and how often to get a mammogram with their doctor. Remind those you love to schedule their mammogram. If you know someone who needs help getting to a mammogram appointment, offer to give them a ride also. 
Provide monetary support to your favorite organization fighting breast cancer 
There are many wonderful organizations that help increase breast cancer awareness, provide screening options for the underprivileged, conduct research, and assist breast cancer patients. 
Locally, the Cancer Center of Southwest Oklahoma is one organization which benefits greatly from the donations of the community. These funds provide for those unable to afford medical care or pay for transportation to appointments and fund clinical trials. 
The American Cancer Society, Breastcancer.org, or the Breast Cancer Research Foundation (BCRF) are also nationally known organizations you may wish to consider for donations. 
Support your friends, family, and community 
Social media is a valuable tool for communication. Spread the word by "liking," commenting, and sharing information about breast cancer. You can also organize a walk or virtual event through social media to benefit your favorite cancer charity. 
Consider donating time or other items to local cancer charities as well. Many facilities accept care packages with comfort items for cancer patients like soft blankets, warm socks, snacks, and books. The Cancer Centers of Southwest Oklahoma accepts care packages and also has opportunities for volunteers including assistance with patient transportation. To learn more, contact Alison Green at alison.green@ccswok.org. 
Disclaimer
The Comanche County Memorial Hospital website does not provide specific medical advice for individual cases. Comanche County Memorial Hospital does not endorse any medical or professional services obtained through information provided on this site, articles on the site or any links on this site.
Use of the information obtained by the Comanche County Memorial Hospital website does not replace medical advice given by a qualified medical provider to meet the medical needs of our readers or others.
While content is frequently updated, medical information changes quickly. Information may be out of date, and/or contain inaccuracies or typographical errors. For questions or concerns, please contact us at contact@ccmhhealth.com.
Sources
Breastcancer.org
https://www.breastcancer.org/symptoms/understand_bc/statistics
U.S. Preventive Services Task Force 
https://www.uspreventiveservicestaskforce.org/uspstf/recommendation/breast-cancer-screening