Introducing Mary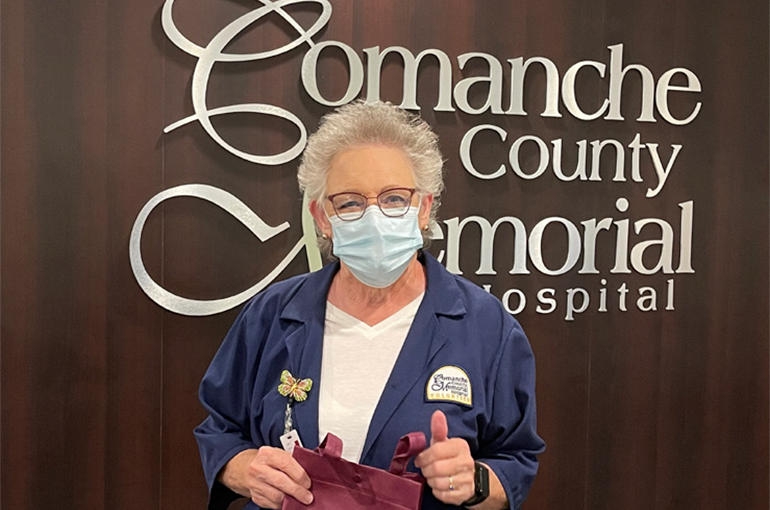 The volunteers at Comanche County Memorial Hospital play some of the most pivotal roles in making our hospital run smoothly. Mary Wilson is certainly no exception. Mary is the friendly face you may see at the Guest Relations Desk on Thursday mornings.
Wilson has been volunteering at CCMH for about two years. She began volunteering after visiting a patient and after talking to another volunteer, Mary decided to give it a try. "Anyone who needs something to do should certainly consider volunteer work," Wilson said, "it is unbelievably gratifying to know that what you're doing is helping people."
Before she began volunteering Wilson worked for the Oklahoma State Department of Human Services doing clerical work and reception for 41 years. Wilson enjoys quilting, sewing and gardening and loves to play with her dog Rascal.
If someone you know is interested in serving as a volunteer, please call 580-250-5254 or visit our website at www.ccmhgiving.com.