It's Hospital Week! + Thanks to our 35 Year Team Members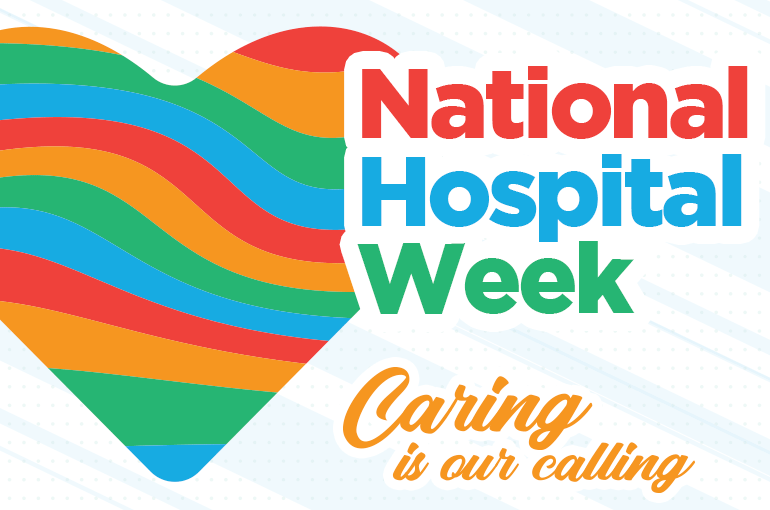 Our favorite time of year is here! It's time to celebrate each other and show how grateful and thankful we are for every team member. Your dedication to your job, to the community, to each other makes a difference to so many. Please show one another some love this week! To celebrate, we have a schedule for every day this week – we hope you enjoy all the activities!
Thank you!
TUESDAY – MAY 11
2:30-4:30PM, 12-2AM
Ball Park Food – Mini Corn Dogs & Pretzels
Employee Service Awards for 20 years and up
WEDNESDAY – MAY 12
Service Reception for 2020 Awardees
THURSDAY – MAY 13
11-1:30PM, 12-2AM
Employee Picnic
FRIDAY – MAY 14
2-3PM, 12-2AM
Ice Cream Bars
35 Year Team Members
During National Hospital Week, we pause to give thanks to those who dedicate their lives to helping others. They are the key to our success and without them, we would be just another hospital in Southwest Oklahoma.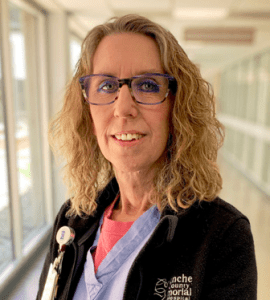 Liz Roloff
Supervisor, Catheterization Lab
35 years of service
Liz Roloff graduated Cameron University with an Associates Degree and began her X-Ray Technology career in 1985 and began working in Diagnostic Radiology for CCMH in 1986. She has worked in the Cath Lab since 1988 and helped foster the growth of the Cath Lab to 8 Cardiologists, 3 Interventional Radiologists, and 2 General Surgeons that now perform stent procedures and invasive cardiac procedures. The ever growing new technology of the Cath Lab keeps Liz vested and motivated for more. In our community, Liz has held the position of Treasurer at the Great Plains Radiological Society. In her off time, she enjoys the outdoors with the kids and grandkids, camping, riding ATV's, raising horses, donkeys, chickens and a Llama.
Carla Vaden
House Supervisor
35 years of service
Carla Vaden began her career at CCMH in March 1985 as a Ward-Clerk. She graduated from Cameron in 1986 with an associates degree in Nursing and in 1997 graduated with a bachelor's degree in Nursing. During those years, Carla served as the Assistant Director of Home Health Care and in The Rehab Nursing Unit. In 2001, she began working in CCMH nursing leadership as a House Supervisor, RN and continued her education by graduating with a Master of Science in Nursing with a minor in Case Management in 2005. Throughout her Nursing Career, Carla has been a recipient of the 1996 Katheryn Jackson Scholarship Award and the 2005 Oklahoma University outstanding Clinical Leadership Award. She was also nominated to be a member of the Oklahoma Board of Nursing in 2014. In her free time, she enjoys crafting and playing with her granddaughter.