Joe Angel Retires After 40 Years at CCMH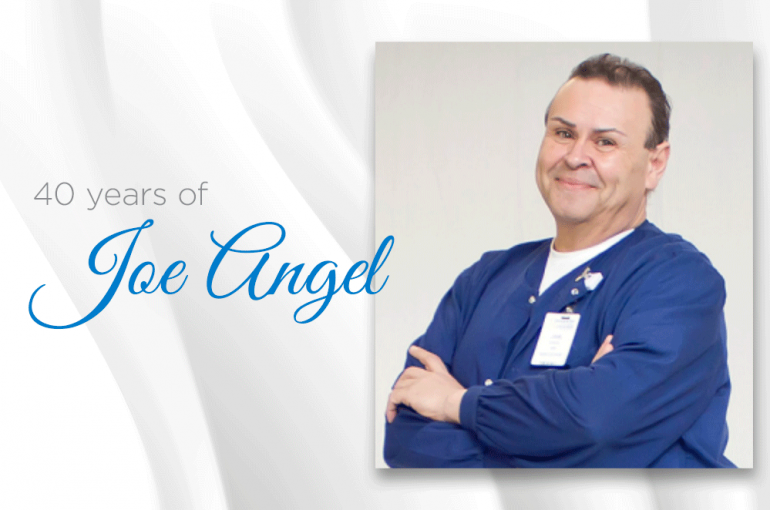 As an LPN in the float pool 40 years ago, Joe Angel began his long career at CCMH. The titles and departments he has worked in include a long list; it's easier to just say he's worked just about everywhere, doing just about anything regarding nursing.
Over the years, Joe has witnessed many changes. "The continued growth in the physical facilities and the expansion of services is the greatest change I've seen,"  said Angel. He was working on the floor even before the parking garage was built and the trees planted along Gore Boulevard.
His fondest memory was a pumpkin decorating contest that featured Dr. Boatsman trapped under a wrecking ball (the pumpkin was painted black) with a sign on it that said, "pardon our progress."
"I've been blessed with a great job. We are family," said Angel. "Working here has given me an amazing life for me and my family. I never thought about leaving, even during times of turmoil; you just get through it and keep moving forward. The thing I will miss the most is serving the holiday meal to the night staff but I may come back and volunteer so I can still do that."
"I never say goodbye. I'd rather say, see you later. So to the team at CCMH, I will see you later," said Angel.