Keeping Your Children Healthy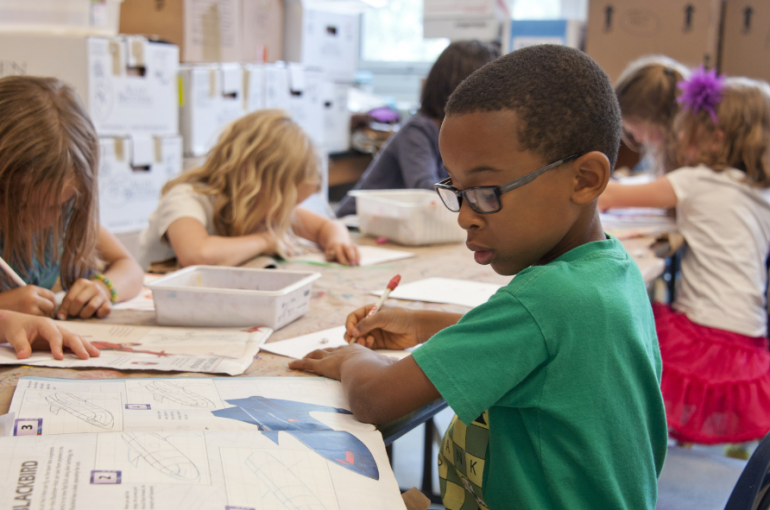 Returning to school can be difficult for parents and children. Kids don't want their summer vacation to end, and parents are thinking about back-to-school illnesses. Schools can be a hotspot for germs and viruses. Teaching your kids how to be safe, healthy and aware are big steps in the battle against germs. Prepare for flu season early this year with these health tips to keep your children healthy!
Healthy Foods
We've all heard eating fruits and vegetables is important for keeping healthy. But who wants to eat oranges all day when they're sick? We certainly don't! Here's a list of foods you should try giving your kids instead: 
Hot liquids, such as broths and hot tea

Chicken soup (a classic!)

Foods with garlic and/or ginger

Bland foods like bananas or oatmeal

Spicy foods 
Consistent Sleep 
Studies show that consistent and quality sleep for both children and adults boosts your immune system. On average, school-aged children should be receiving a minimum of 9 to 10 hours of sleep at night (and more when they're sick). 
Things you can do to improve sleep: 
No electronics an hour before bedtime

Providing a consistent bedtime and wake up schedule

Avoiding sugary foods before bed

Making sure your kids get time outside to exercise and burn off energy
Personal Hygiene 
Staying healthy starts with you! Sleep and eating well helps, but make you and your child are performing these simple hygiene routines:
Washing your hands under warm water for at least 20 seconds

Bathing daily

Brushing your teeth 3 times a day

Covering your mouth when sneezing or coughing
Personal hygiene is an easy routine you and your children can keep to stay healthy. Instill good habits for their health!

Sharing Food & Drinks
Now more than ever is it important for your child to know not to share food and drinks with others. Several viruses can spread through saliva, such as the flu and colds. 
Parents, this can also include the water fountains at school! While it's not the same as sharing a fork-full of food or sipping out of a friend's cup, water fountains are often a breeding ground for bacteria in schools. Send your child prepared with their own water bottle!
Social Distancing 
Mask mandates and social distancing are hot topics right now. Whatever your feelings are, keeping your distance from sick people is common sense. Make sure your kids know to steer clear of their peers who may be exhibiting signs of illness! 
Make sure your children stay healthy this year by following these simple tips! If your little one still feels under the weather, make sure you try Lawton Community Health Services' pediatrics. LCHC's medical professionals would love to help! Check out Comanche County Memorial Hospital's Find A Provider tool, too!
Disclaimer
The Comanche County Memorial Hospital website does not provide specific medical advice for individual cases. Comanche County Memorial Hospital does not endorse any medical or professional services obtained through information provided on this site, articles on the site or any links on this site.
Use of the information obtained by the Comanche County Memorial Hospital website does not replace medical advice given by a qualified medical provider to meet the medical needs of our readers or others.
While content is frequently updated, medical information changes quickly. Information may be out of date, and/or contain inaccuracies or typographical errors. For questions or concerns, please contact us at contact@ccmhhealth.com. 
Sources. 
Healthline. https://www.healthline.com/nutrition/15-best-foods-when-sick 
Medical News Today. https://www.medicalnewstoday.com/articles/sleeping-when-sick 
Cleveland Clinic. https://health.clevelandclinic.org/does-saliva-have-health-risks-3-ways-germs-can-spread/