Kudos for Outstanding Team Members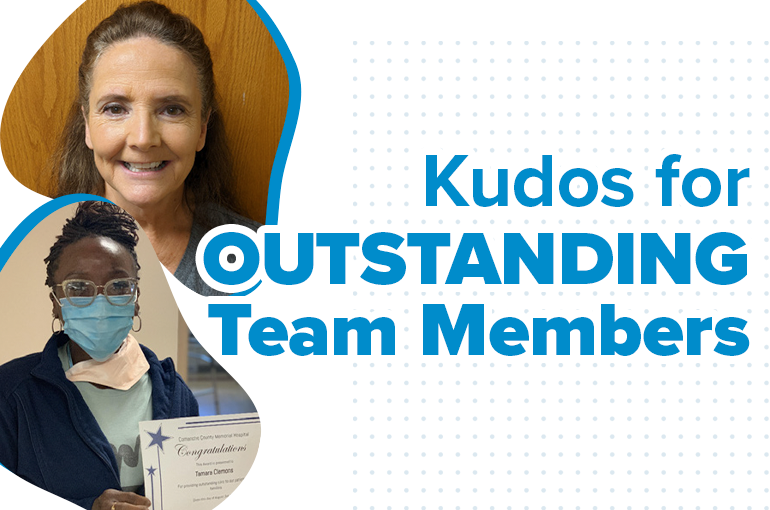 Tamara Clemons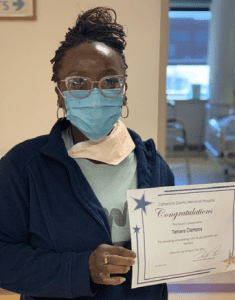 The CARE team would like to acknowledge Tamara Clemons for going above and beyond while caring for our patients.
As the day time charge nurse, Tamara is an instrumental part of the CVCU team. Tamara "wants every nurse to reach their full potential and works hard everyday to help them do it. She never complains and always strives to solve problems. Tamara also takes phenomenal care of her patients, tending to each and every one without hesitation. She welcomes everyone to the CVCU with open arms and is the foundation for their strong team. Thank you Tamara for your great patient care, outstanding teamwork, and for being part of the CCMH family.
Tonja Riffle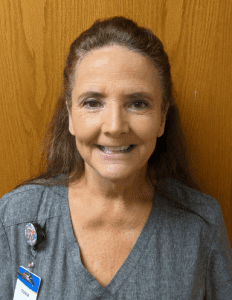 The CARE team has received numerous compliments and nominations for Tonja during the COVID pandemic for her outstanding care of our CCMH family during these difficult times.
Tonja has been part of the CCMH family for the past 24 years. Tonja consistently volunteers to perform other responsibilities to support the goals and objectives of the Occupational Health department and is on call 24-7 to assist community companies with after hours employee drug testing.
Tonja has an excellent working relationship with physicians, clients, and fellow team members. She keeps companies and team members up to date and well-informed regarding mandated drug testing regulations, pre-employment screening physical requirements, tuberculosis, and other vaccination needs. Tonja works directly with companies to help with worker's compensation injuries and their safe return-to-work management.
Tonja's smile, positive attitude and communication skills set an example for others. She demonstrates the willingness to help patients and coworkers with any task needed, and never shows any frustration regardless of the situation. Tonja has been instrumental in providing valuable input regarding COVID testing and training guidance.
From a team member standpoint, in the beginning everyone was scared and had no idea of what COVID testing was going to involve. Tonja put everyone at ease, answered all sorts of questions, and was never inpatient or frustrated. Rather, she was everything you want a team member to be during a stressful patient moment.
Thank you Tonja for your great patient care, outstanding teamwork, and for being part of the CCMH family.