Live Auction for Blake Shelton Concert Tickets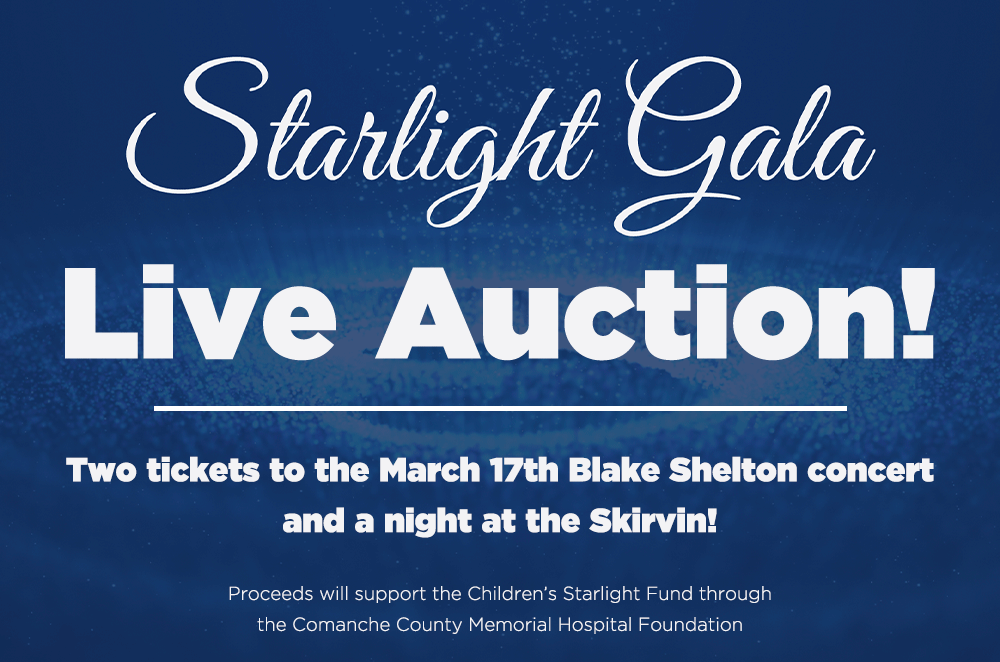 Don't miss this opportunity to participate in a live auction online for two tickets to the March 17th Blake Shelton concert and a night at the Skirvin! Simply scan the QR code below before March 14th at noon. Proceeds will support the Children's Starlight Fund through the Comanche County Memorial Hospital Foundation.
Click here for more information.