Men's Health Week 2021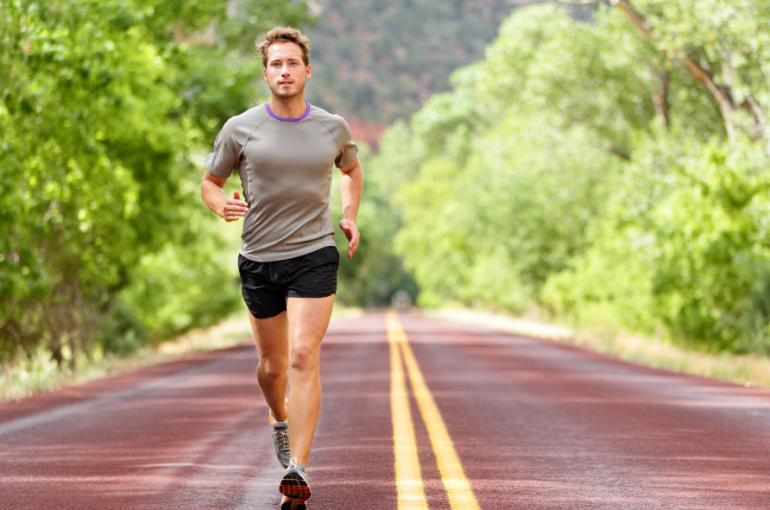 This week is Men's Health Week! We're highlighting some common health issues men face more often than women, as well as what they can do to help reduce their chances of developing them. It's incredibly important to understand what medical and health challenges you may encounter. Anything from your family medical history, your personal life choices, your age and even your biological gender can impact your health. What may be common for one group of people may not be common in another, and vice versa. Know what you're most at risk for and contact your medical provider accordingly! 
Common Health Issues In Men 
Similarly to how breast cancer is not exclusive to women but they are more at risk, there are conditions that men are more likely to experience than women. Men often experience heart disease, alcohol and injury-related deaths, and certain forms of cancer. 
In fact, here are the top five health issues that impact men's health each year according to the CDC:
Heart

disease

Unintentional injuries

Chronic lower respiratory

diseases

Stroke
Ways To Improve Men's Health
Protect yourself
The third most common cause of death in men is unintentional injury. Protecting yourself from injury is important for your overall health and well-being. Take care of yourself with helmets, safety glasses, seatbelts, sunscreen and insect repellent. Frequent and proper hand washing is also important to protect yourself from disease and illness.
Protect your prostate
Prostate Cancer is the most prominent form of cancer in men. The prostate grows as you age and it's important to notice. You may experience changes in frequency of urination or trouble with your urinary tract. The best thing you can do to lower your risk of an enlarged prostate or prostate cancer is to eat a nutritious, balanced low-fat diet.
Manage stress
Take time every day to do something you enjoy, and get plenty of sleep each night. Doctors recommend between 7 to 9 hours of sleep for adults. Another important part of managing your stress is maintaining a positive mental attitude through means of meditation.
Get regular check-ups and screenings
Regular health screenings not only protect your health, they also provide your doctor with an understanding of your overall health. When your doctor is familiar with your health history, he can treat you more effectively when you are unwell. Find out from your doctor which health screenings are right for you based on your age and lifestyle.
Stay ahead and in control of your health by visiting your primary care doctors annually, if not more, to ensure you are at your best health for your best life. Make an appointment today with a CCMH provider. Search for one in our directory on our website ccmhhealth.com/directory or call us (580) 355-8620.
Disclaimer
The Comanche County Memorial Hospital website does not provide specific medical advice for individual cases. Comanche County Memorial Hospital does not endorse any medical or professional services obtained through information provided on this site, articles on the site or any links on this site.
Use of the information obtained by the Comanche County Memorial Hospital website does not replace medical advice given by a qualified medical provider to meet the medical needs of our readers or others.
While content is frequently updated, medical information changes quickly. Information may be out of date, and/or contain inaccuracies or typographical errors. For questions or concerns, please contact us at contact@ccmhhealth.com.
Sources
https://www.healthline.com/health/top-10-health-risks-for-men#respiratory-disease
https://www.cdc.gov/nchs/fastats/mens-health.htm
https://www.cancer.org/healthy/cancer-facts/cancer-facts-for-men.html
https://www.cdc.gov/cancer/dcpc/resources/features/cancerandmen/index.htm
https://www.cancercenter.com/men-and-cancer
https://www.mayoclinic.org/healthy-lifestyle/mens-health/in-depth/mens-health/art-20047764
http://www.idph.state.il.us/menshealth/healththreats.htm
https://mypvhc.com/ways-improve-mens-health/