Most Dangerous Toys of 2019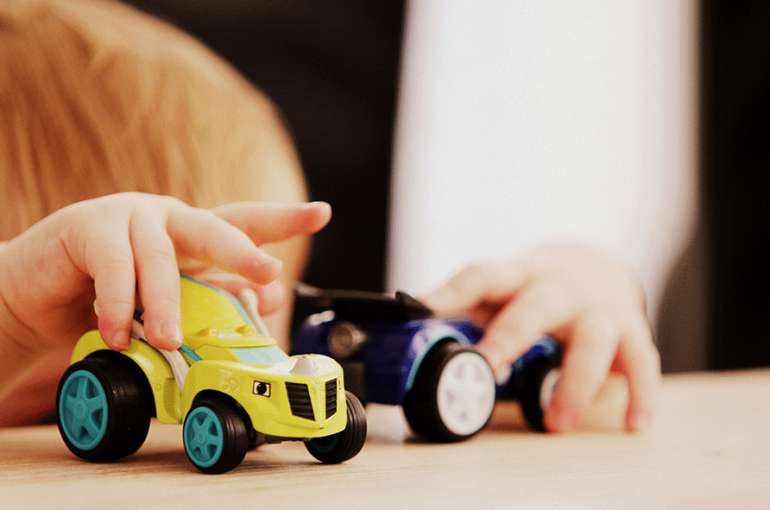 There is nothing quite like the joy of the holidays. The gatherings, the decorations, the gifts- these are just a few of the many things we all enjoy. However, that joy can quickly dissipate if a toy your child was eager to unwrap causes an injury! Every year, World Against Toys Causing Harm, Inc. (WATCH) releases its list of most dangerous toys. We hope this information helps you to have a happy and safe holiday season.
The Top Ten Most Dangerous Toys of 2019
Note: The toys on the list are not the only hazardous toys on the market. Please use them as examples of hazards you should be aware of when making toy purchases. 
Viga Pull Along Caterpillar
Even though "crib toys" must adhere to the industry's standard of strings with less than 12 ", pull toys are allowed to use cords of up to 24". This makes this pull toy as well as others a strangulation and entanglement hazard for young children.
Learning Resource's Spike the Fine Motor Hedgehog
This toy comes with 3.5″ removable, plastic quills for children 18 months+ to practice fine motor skills as they remove and replace the pieces. Children at this age are, of course, very prone to putting small items in their mouths. The plastic pieces can create a choking hazard.
Nickelodeon Frozen Treats Slime
Slime is one of the most popular toys among young children this year. However, many slime kits, including this one, come with a warning that it contains chemicals that can be harmful when misused. Marketing slime kits to appear as food items adds to the danger. Young children may be tempted to eat these tasty "treats", but they should not be ingested.
Spin Master's Bunchems Bunch'n Build 
This toy includes small balls designed to stick together so children can build whatever their imagination creates. However, not only are these small parts a choking hazard, but they also may cause entanglement issues in hair. If you allow your child to play with this toy, be sure to keep hair pulled back and pets away.
Hasbro's Power Rangers Electronic Cheetah Claw
This toy may not be hazardous for your child but is for anyone else around them! The claw is inserted over the arm and is made of hard plastic. Discuss playing safely with this toy with your child, away from others, pets and breakable items.
Schylling's Diecast School Bus
This toy does come with a choking hazard warning for small children. However, at first glance, it may seem harmless. The problem lies with the removable, firm rubber tires. This type of manufacturing is very common with toy vehicles and poses a serious choking threat.
Anstoy's Electronic Toy Gun
This toy gun looks very real at first glance. Replicas of guns have sadly led to numerous, tragic deaths over the years. Please use extreme caution if allowing your children to play with toy weaponry.
Flybar's Pogo Trick Board
This "pogo board" includes a large, high bouncing ball for children to stand on either side of while causing the board to bounce. Protective gear including knee and elbow pads, and helmets are a must with this toy!
Douglas Company's Yeti Plush
This adorable stuffed animal includes long hair which may be ingested leading to aspiration. This toy is a great example that age recommendations are not always well thought out. This toy is labeled with a recommendation of 24 months and up.
Even if none of these exact toys are on your list, we hope these examples help you think twice before you assume all toys labeled as "safe" for your child's age actually are. We wish you a happy and safe holiday season!
Disclaimer 
The Comanche County Memorial Hospital website does not provide specific medical advice for individual cases. Comanche County Memorial Hospital does not endorse any medical or professional services obtained through information provided on this site, articles on the site or any links on this site.
Use of the information obtained by the Comanche County Memorial Hospital website does not replace medical advice given by a qualified medical provider to meet the medical needs of our readers or others.
While content is frequently updated, medical information changes quickly. Information may be out of date, and/or contain inaccuracies or typographical errors. For questions or concerns, please contact us at contact@ccmhhealth.com.