National Breastfeeding Week 2021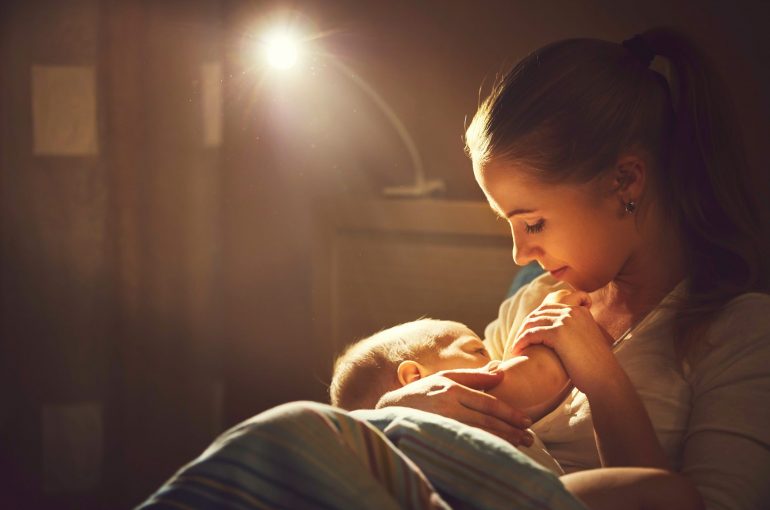 August 1-7 is World Breastfeeding Week!  Over 120 countries recognize this impactful week for moms and babies.
It is widely recommended by physicians and health care authorities that mothers exclusively breastfeed their infants for the first six months of life and continue to breastfeed while introducing solids during the second half of the first year.
Feeding your babies naturally has incredible health benefits for both moms and babies. There's no better time than now to discuss it though. The theme of World Breastfeeding Week for 2021 is "Protect Breastfeeding: A Shared Responsibility".
What's your reason?
The World Breastfeeding Week 2021 theme, "Protect Breastfeeding" encourages everyone to support mothers who breastfeed as well as their babies and families through creating a breastfeeding-friendly environment. This can ensure:
Improved Economics and Reduced Inequalities. Feeding your babies naturally can help break the cycle of poverty for families, which impacts hunger and malnutrition. Breastfeeding provides an equal start for everyone. With no additional burden on household income, it is a low-cost way of feeding babies and contributes to poverty reduction. It can also reduce costs to the health care system and employers by decreasing costs of hospitalizations, medications, and reduced absenteeism.
Good health and malnutrition prevention: This includes under and over nutrition. Breastfeeding has positive lifelong health effects on infants, children, and mothers such as lower incidence of respiratory infections and ear infections for infants and children and reduced risk of breast and ovarian cancer for mothers. It also reduces the risk of childhood overweight and obesity compared to formula feeding.
Food security: Breastfeeding provides food security to infants from the very beginning of life. It contributes to food security for the whole family, and ensures food security for babies even in times of household or widespread disasters that impact our ability to obtain food and needed nutrients.
Smaller Economic Footprint

Breastmilk is sustainable and environmentally friendly
Breastfeeding requires no other supplies
Breastmilk production does not require the use of energy for manufacturing and does not create waste or pollution.
Protect Breastfeeding
There are different ways you can strive to protect and support breastfeeding. You can:
Promote the implementation of the Baby-Friendly Hospital Initiative.
Provide access to skilled counselors. Studies have shown that promoting these interventions increases breastfeeding success.
Encourage employers and communities to promote and protect through posting signs "Breastfeeding Welcome Here" and providing private areas for mothers.
If you are a mom who was able to breastfeed and did, we thank you! You have played a part to positively impact our planet and create a healthier society. Learn about CCMH's breastfeeding support provided to moms and babies through our "baby-friendly" designation.
Disclaimer
The Comanche County Memorial Hospital website does not provide specific medical advice for individual cases. Comanche County Memorial Hospital does not endorse any services obtained through information provided on this site, articles on the site or any links on this site.
Use of the information obtained by the Comanche County Memorial Hospital website does not replace medical advice given by a qualified medical provider to meet the medical needs of our readers or others.
While content is frequently updated, medical information changes quickly. Information may be out of date, and/or contain inaccuracies or typographical errors. For questions or concerns, please contact us at contact@ccmhhealth.com.