National Nurses' Week & Hospital Week Celebrations of Sweets & Treats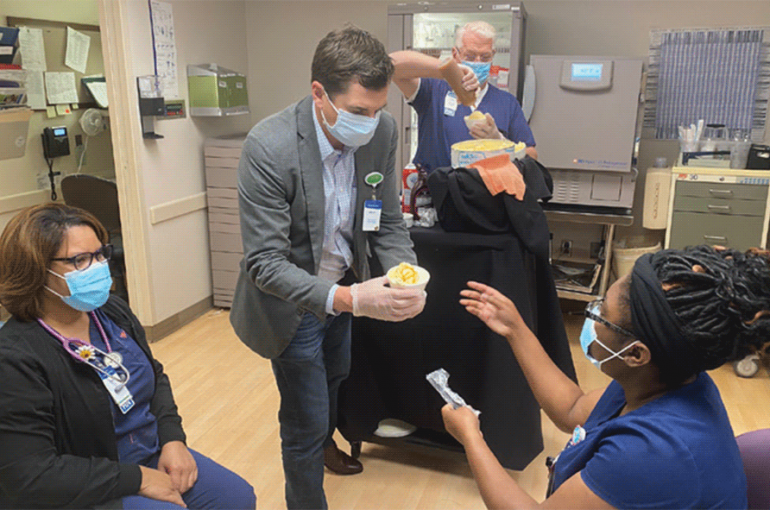 CCMH celebrates National Nurses' Week & Hospital Week. During the week team members enjoyed popcorn & pickles, ice cream with all the toppings, and chocolate chip cookies. Three different food trucks and a coffee truck were on campus on Friday to offer a variety of foods and beverages for lunch. Nursing also had cupcakes for all the nursing units to wrap up Nurses' week and commemorate Florence Nightingale's birthday, the founder of modern nursing.
We appreciate all of our team members for all their hard work, commitment and dedication to our patients, staff and the community!