National Nutrition Month Recipes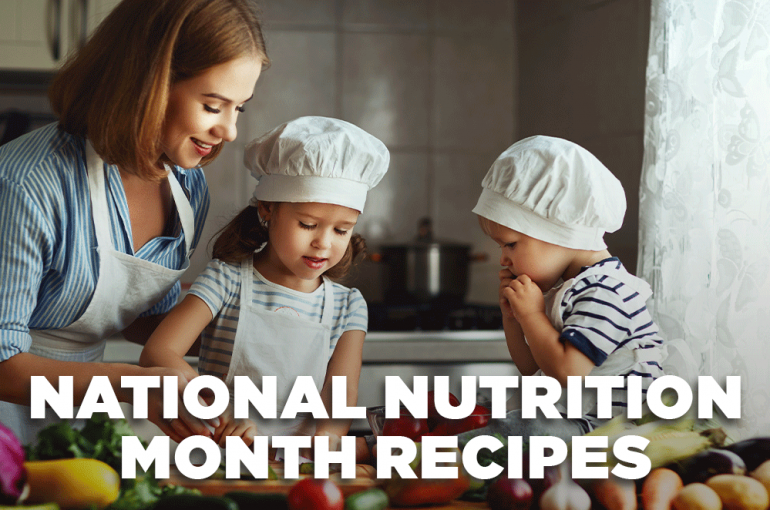 This year's National Nutrition Month's theme is to enjoy different foods and flavors from various cultures. Healthful eating options span the globe. Try these healthy dips that pair excellently with raw veggies or whole wheat pita chips for a nourishing snack!
Nutrition Tip:
Choosing hummus as a dip for your vegetables instead of traditional ranch is a great way to add extra fiber!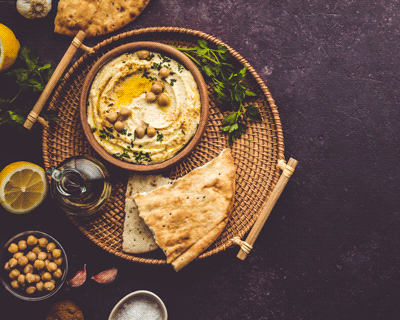 1 15oz can chickpeas
1/4 Cup fresh lemon juice
1/4 Cup well-stirred tahini
1 Small garlic clove, minced
2 TB olive oil, plus more for serving
1/2 tsp ground cumin
1/2 tsp salt
2-3 TB water
Dash ground paprika
In a food processor, process the tahini and lemon juice for 1 minute. Add the olive oil, minced garlic, cumin, and salt. Process for a minute. Open, drain and rinse the chickpeas. Add to the food processor and process for 1-3 minutes.If hummus is too thick, slowly add 2-3 TB of water until you reach the perfect consistency. Serve hummus with a drizzle of olive oil and dash of paprika.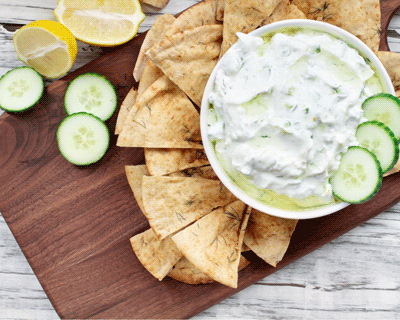 1/2 Cup finely grated cucumber
1 Cup thick whole milk Greek yogurt
1 TB lemon juice
1/2 TB extra-virgin olive oil
1 garlic clove, grated
1/4 tsp sea salt
1 TB chopped dill
1 tsp chopped mint, optional
Place the cucumber on a towel and gently squeeze out a bit of the excess water. In a medium bowl, combine the cucumber, yogurt, lemon juice, olive oil, garlic, salt, dill, and mint, if using. Chill until ready to use.