National Tuberculosis Day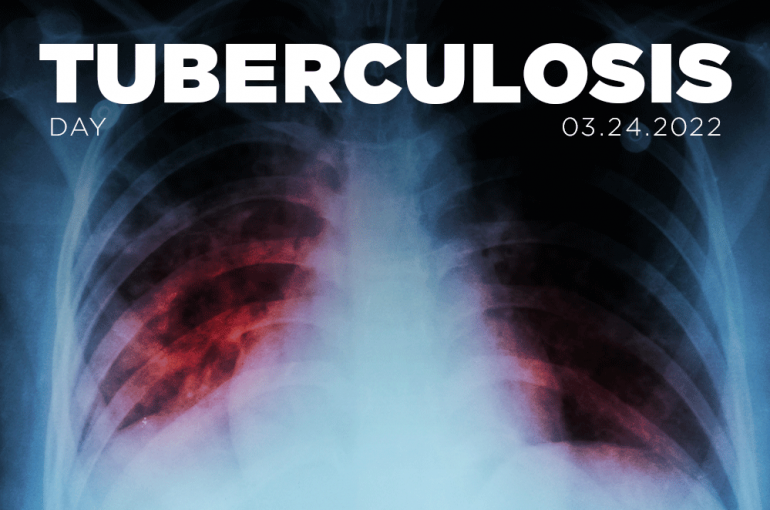 National Tuberculosis Day
Every year, March 24th is observed as National Tuberculosis Day. This day is dedicated to educating on the history of Tuberculosis (TB) and remembering those who helped shape the outcome and control of the deadly disease. 
History of Tuberculosis 
On this day, over a century ago, Dr. Robert Koch announced that he had discovered the bacteria that was responsible for Tuberculosis. At the time of his discovery, Tuberculosis, or "consumption" was responsible for the death of 1 out of every 7 people. It is because of his discovery that leading medical professionals were able to take necessary steps into ending the devastation caused by the disease. 
Dr. Koch's discovery showed that TB was highly contagious but also could be combated through good hygiene practices. After his discovery, sanatoriums began opening in order to fight against TB. At a sanatorium, patients could spend their days outside, taking in fresh air. 
Throughout the 20th century, health officials put forth new efforts in research and treatments to keep TB at bay and educate the public on how the disease could spread. These efforts are still at work today as we continue to bring awareness to and fight against TB.
Tuberculosis Today
Tuberculosis is the 13th leading cause of death and before the Covid-19 pandemic, it was the leading infectious cause of death. Even with these high-ranking numbers, TB is curable and preventable. Proper diagnosis and treatment for TB has saved an estimated 66 million lives within the past 20 years. Because of advancements in treatment and diagnosis, the World Health Organization reports that TB is declining by 2% every year. One of the major United Nations Sustainable Development Goals includes eradicating and bringing an end to TB.
Symptoms of Tuberculosis
Because of the threat TB still has on the population, it is important to recognize the symptoms of the disease. These symptoms include: 
Cough with the presence of blood
Chest pain
Weakness
Weight loss 
Fever
Looking towards the future
Because of the advances in modern medicine, there is treatment and a cure for TB. Over a 6 month period of time, a trained health care worker administers four antimicrobial drugs in order to treat a patient with TB. Leading health organizations and countries around the world continue to invest into future treatments, research, and prevention of TB. Additionally, the World Health Organization is working closely with countries throughout the world to ensure support as well as monitoring the progress of the global response to the disease. National Tuberculosis Day remains a day to bring awareness and continue the fight against tuberculosis. 
To learn more about how you can do your part in stopping the spread of tuberculosis, contact a CCMH provider.
References: 
The WHO: https://www.who.int/news-room/fact-sheets/detail/tuberculosis#:~:text=Worldwide%2C%20TB%20is%20the%2013th,all%20countries%20and%20age%20groups.
Disclaimer
The Comanche County Memorial Hospital website does not provide specific medical advice for individual cases. Comanche County Memorial Hospital does not endorse any medical or professional services obtained through information provided on this site, articles on the site or any links on this site.
Use of the information obtained by the Comanche County Memorial Hospital website does not replace medical advice given by a qualified medical provider to meet the medical needs of our readers or others.
While content is frequently updated, medical information changes quickly. Information may be out of date, and/or contain inaccuracies or typographical errors. For questions or concerns, please contact us at contact@ccmhhealth.com.