NEW Absorbable Stent Technology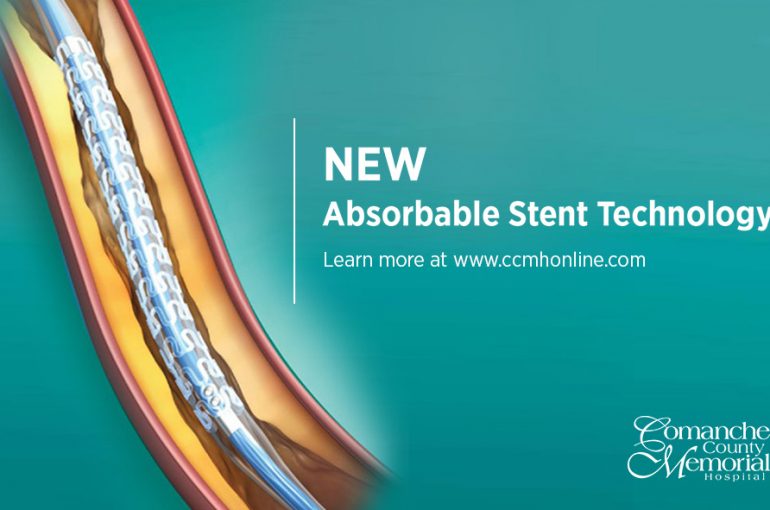 Comanche County Memorial Hospital is the first hospital in the state of Oklahoma to perform a fully dissolvable stent procedure outside of a clinical trial.
The Absorb dissolving heart stent is the first and only device of its kind – a drug eluting coronary stent that dissolves, completely and naturally, in the body over time. Absorb treats coronary artery disease like a standard metallic stent, propping the diseased vessel open to restore blood flow, but then disappears after the artery is healed, leaving no metal behind to restrict natural vessel motion.