Our New Partnership with MDsave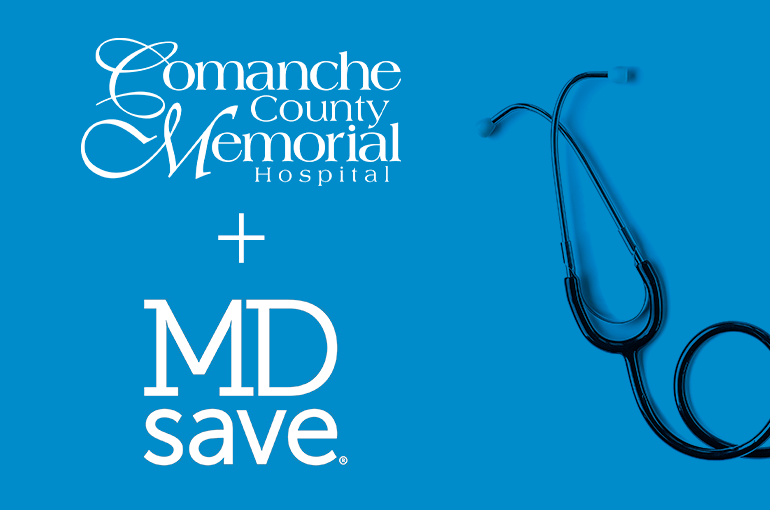 Comanche County Memorial Hospital has partnered with MDsave to increase access to care for our out-of-pocket patients using a streamlined prepayment system.
The MDsave platform allows us to engage patients with transparent, consumer-friendly "care packages." That means we can create fully bundled episodes of care which patients can pre-purchase (similar to booking a flight online) or purchase at point-of-service with a full understanding of their financial responsibility and without fear of surprise balance bills.
Better for Us, Better for Patients
Using the MDsave platform to collect in full from our patients has immediate benefits:
Reimbursement from MDsave within 4 business days
Increased net collection rate & no risk of bad debt
No need for coding or balance billing administration
No risk of surprise bills for patients
Promotional Financing available for patients for purchases of $200 or more
We're excited for this partnership and what it means for us and our patients. If you have any questions, reach out to Monica Sustaita (monica.sustaita@ccmhhealth.com), Manager of Patient Access OP and ER Services, at any time or learn more at ccmhhealth.com/mdsave.