Podiatry Care at CCMH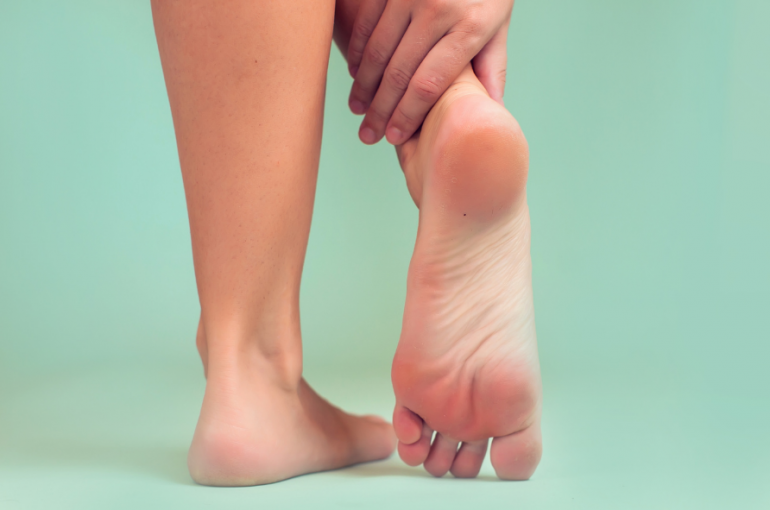 When thinking about caring for your body, the last thing you may think of is caring for your feet. But with how much we are on them day after day, it's important to know how to care for them and keep them strong and healthy in order to support your day to day activities. Podiatry is a branch of medicine devoted to the study, diagnosis, and medical and surgical treatment of disorders of the foot, ankle, and lower extremity.
What is a Podiatrist?
A podiatrist is a doctor of podiatric medicine (DPM), also known as a podiatric physician or surgeon. Podiatrists diagnose and treat conditions of the foot, ankle, and related structures of the leg. Podiatrists can specialize in many fields, including surgery, sports medicine, wound care, pediatrics (children), and diabetic care.
Diseases and Other Conditions (Podiatry)
There are a number of different diseases and conditions that affect our feet. Podiatrists are trained to attend to these conditions and diseases with careful treatments and care. Some diseases and conditions podiatrists focus on include (but are not limited to)
Diabetes and Podiatry
If you or a loved one is diagnosed with diabetes, it's important to take special care of extremities as the blood flow to your fingers and toes may be restricted. Even a small cut can lead to serious consequences. A few guidelines to follow for safe care include:
Inspect your feet daily.

Check for cuts, blisters, redness, swelling or nail problems. Use a magnifying hand mirror to look at the bottom of your feet. Call your doctor if you notice anything.

Bathe feet in lukewarm, never hot, water.

Keep your feet clean by washing them daily. Use only

lukewarm

water—the temperature you would use on a newborn baby.

Be gentle when bathing your feet.

Wash them using a soft washcloth or sponge. Dry by blotting or patting and carefully dry between the toes.

Moisturize your feet but not between your toes.

Use a moisturizer daily to keep dry skin from itching or cracking. But don't moisturize between the toes—that could encourage a fungal infection.

Cut nails carefully.

Cut them straight across and file the edges. Don't cut nails too short, as this could lead to ingrown toenails.

Wear clean, dry socks.

Change them daily.

Wear socks to bed

. If your feet get cold at night, wear socks.

Keep your feet warm and dry.

Don't let your feet get wet in snow or rain. Wear warm socks and shoes in winter.

Never walk barefoot.

Not even at home! Always wear shoes or slippers. You could step on something and get a scratch or cut.
If you have any questions or need special care for your feet, ankles, or toes, be sure to call 580.357.3671 and see how our team can help. 
Disclaimer:
The Comanche County Memorial Hospital website does not provide specific medical advice for individual cases. Comanche County Memorial Hospital does not endorse any services obtained through information provided on this site, articles on the site or any links on this site.
Use of the information obtained by the Comanche County Memorial Hospital website does not replace medical advice given by a qualified medical provider to meet the medical needs of our readers or others.
While content is frequently updated, medical information changes quickly. Information may be out of date, and/or contain inaccuracies or typographical errors. For questions or concerns, please contact us at contact@ccmhhealth.com.
Sources:
https://www.foothealthfacts.org/conditions/diabetic-foot-care-guidelines
https://www.apma.org/podiatristsFAQ