Understanding Polycystic Ovary Syndrome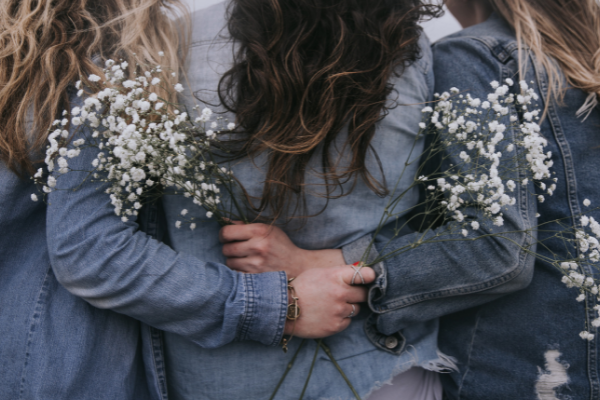 This month is Polycystic Ovary Syndrome Awareness Month (or PCOS). PCOS affects 1 in 10 women after puberty and can cause hormonal imbalances that can affect their health and appearance. In some cases, PCOS can also cause infertility or difficulty getting pregnant. PCOS has a wide range of symptoms that can vary between women. However, there are certain symptoms women must have in order to be diagnosed. 
Signs And Symptoms of PCOS 
Your doctor will look for at least two of these symptoms: 
Irregular menstrual cycles (Too frequent, infrequent or no menstrual cycle)

Elevated hormones causing excessive hair growth or acne 

Enlarged ovaries 
These are not the only signs of PCOS. Women may also suffer from symptoms like weight gain or troubles with losing weight, skin tags and darkened skin around creases in the body. It's crucial for women to pay attention to what their bodies are telling them. If you are concerned about something your body is doing, don't be afraid to see your doctor!
Who Is At Risk? 
Polycystic Ovary Syndrome can affect any woman after puberty, regardless of race. Medical experts have not identified the exact cause of PCOS. However, experts believe these factors may be involved: 
Higher levels of insulin

Increased levels of androgens ("male hormones")

Genetics and a family history
Five to 10 percent of women between the ages of 14 and 24 are diagnosed with Polycystic Ovary Syndrome. However, most women are diagnosed in their 20s and 30s after having problems getting pregnant. 
Understanding women's health and when your bodies are saying there's an issue are critical to maintaining good health. That's why Comanche County Memorial Hospital offers medical professionals who understand the fine points of health care for women, along with services designed for your health. To make an appointment with one of CCMH's gynecologists, you can call (580) 353-6790. To find the right medical professional for you, you can use our Find A Provider tool. 
Disclaimer
The Comanche County Memorial Hospital website does not provide specific medical advice for individual cases. Comanche County Memorial Hospital does not endorse any medical or professional services obtained through information provided on this site, articles on the site or any links on this site.
Use of the information obtained by the Comanche County Memorial Hospital website does not replace medical advice given by a qualified medical provider to meet the medical needs of our readers or others.
While content is frequently updated, medical information changes quickly. Information may be out of date, and/or contain inaccuracies or typographical errors. For questions or concerns, please contact us at contact@ccmhhealth.com. 
Sources. 
Mayo Clinic. 
https://www.mayoclinic.org/diseases-conditions/pcos/symptoms-causes/syc-20353439 
Women's Health. 
https://www.womenshealth.gov/a-z-topics/polycystic-ovary-syndrome