Residents at Work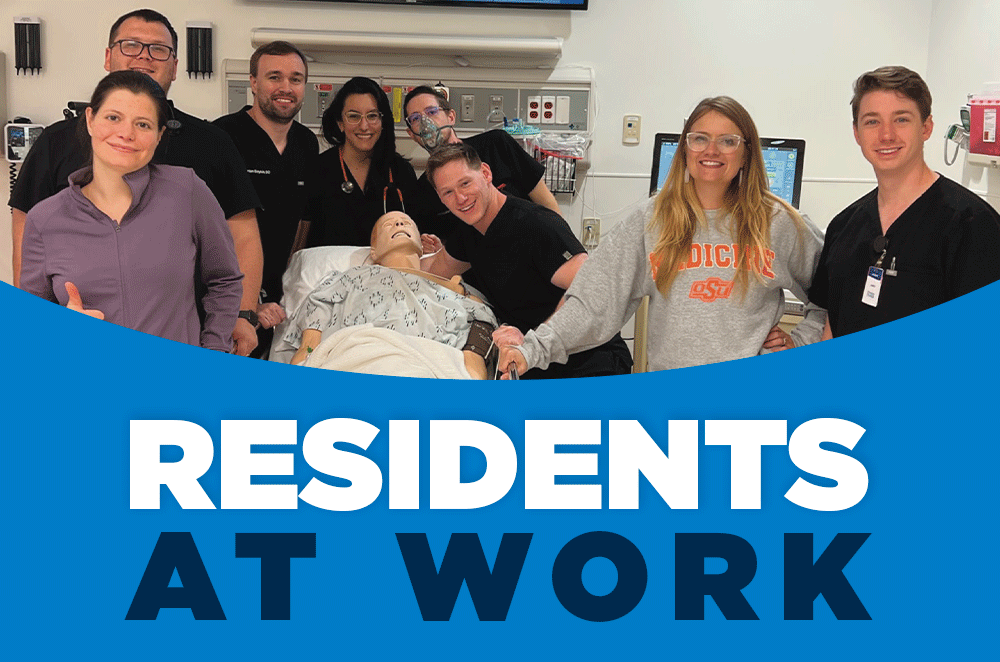 The CCMH Family Medicine Residency recently participated in an annual simulation center event at OSU College of Osteopathic Medicine in Tulsa, Oklahoma. The Clinical Skills and Simulation Center offers a complete array of state-of-the-art patient simulation tools for building clinical knowledge, and advancing multi-disciplinary expertise in health care.
During their education week, the residents practiced their procedural skills in central line placement, lumbar punctures, ultrasound-guided techniques, obstetrical deliveries, toenail removals, circumcisions, and code blue scenarios.
These simulation opportunities provide future doctors the chance to learn skills in a safe, controlled environment.