Richard T. Brittingham, MD Receives Bronze Star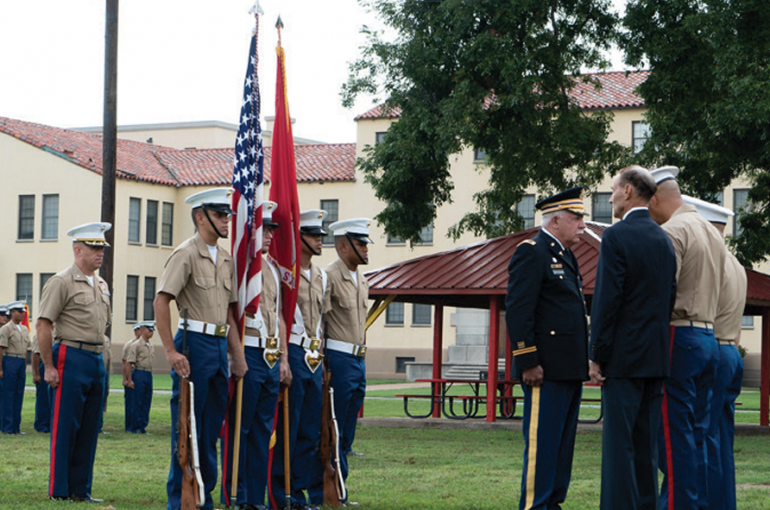 On Friday, September 20, Colonel Richard T. Brittingham, U.S. Army, Retired was presented with the Bronze Star Medal with Combat "V" for his heroic actions while serving as a U.S. Marine during Combat Operations in the Republic of Vietnam in 1968. The presentation was held at the Marine Detachment Parade Field, 913 Randolph Road, Fort Sill, Oklahoma.
Dr. Richard Brittingham has been an internal medicine physician at CCMH for 26 years. Congratulations!