Rising Star Recipient Tori O'Daniel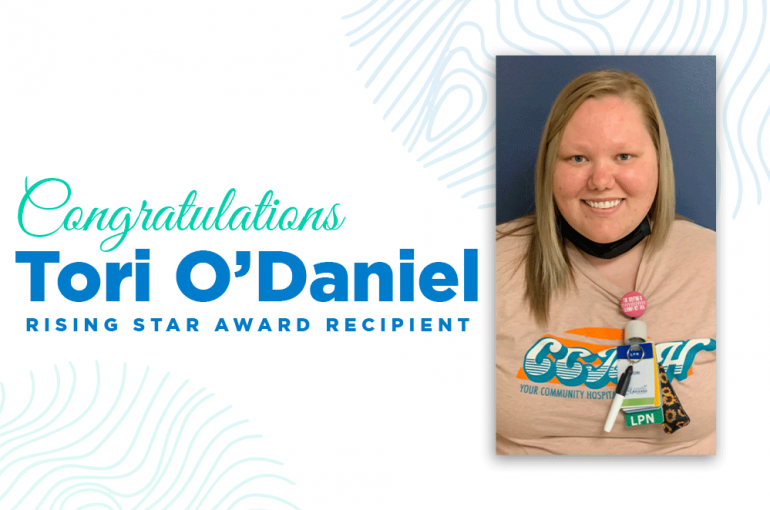 "I have had the privilege of working with Tori since we both started our journey as new nurses. We have struggled and grown together in so many ways the past few months. Tori is the definition of kindness in all that she does. I have never met a more caring person always willing to help anyone who needs it. Tori went above and beyond in so many situations for patients including assisting with tube feeding materials. I have seen her with multiple patients on comfort measures and Tori truly brings nothing but comfort to these patients and their families in a very hard time. I look up to the kind of person Tori is and admire her for her extremely huge heart. She is a wonderful coworker, mom, friend and nurse. If I could choose anyone to care for me or my family members it would be Tori," said Anna Gallant, who nominated Tori for the Rising Star Award.
Tori is well deserving of this recognition and accomplishment. Congratulations, Care Team!!!