September is Peripheral Artery Disease Awareness Month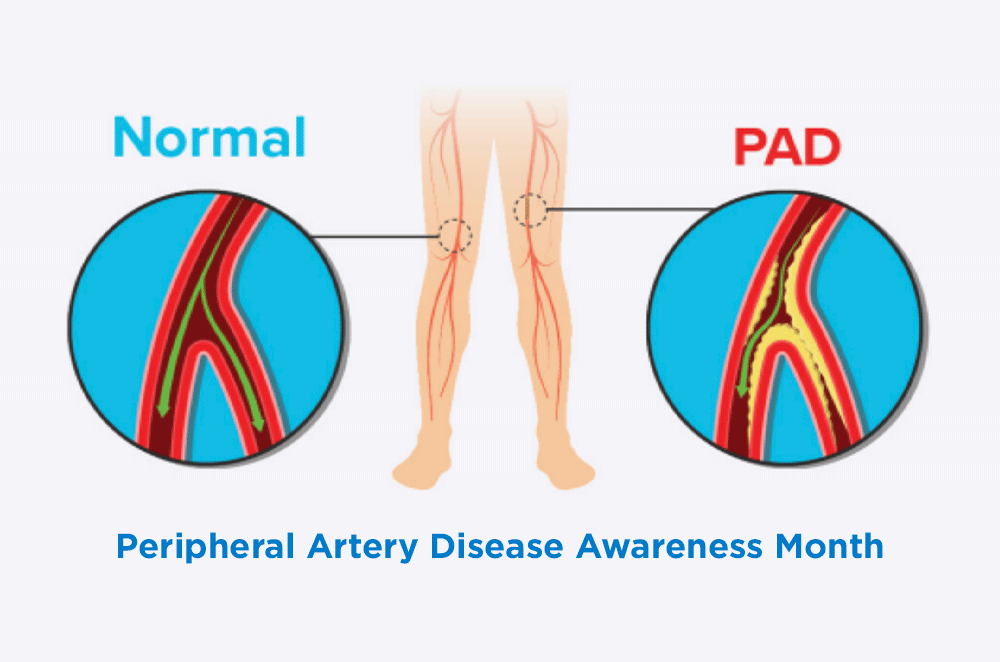 The heart is the center of your circulatory system and is responsible for delivering oxygen-rich blood throughout the body. Coronary artery disease, peripheral arterial disease (PAD), and other issues with the heart and vessels can hinder blood flow, oxygen, and nutrition to a wound. A healthy heart is a leading factor in wound healing.
Peripheral artery disease (PAD) is a narrowing or blockage of the blood vessels in the legs. Blood flow to feet and legs is decreased. This decreased blood flow affects the health of skin on feet and legs and can be the reason a foot ulcer does not heal. People with PAD have an increased risk for heart attack and stroke. An estimated 8 million people in the USA have PAD.
If you or someone you love has a wound that doesn't heal, please contact the CCMH Wound Care & Hyperbaric Medicine Center at 580.357.3280. Also, if you would like to speak to a doctor about possible Peripheral Artery Disease, please contact the Heart & Vascular Center at 580.250.4278.