Shamika Galloway, Lead CNA, Receives Rising Star Award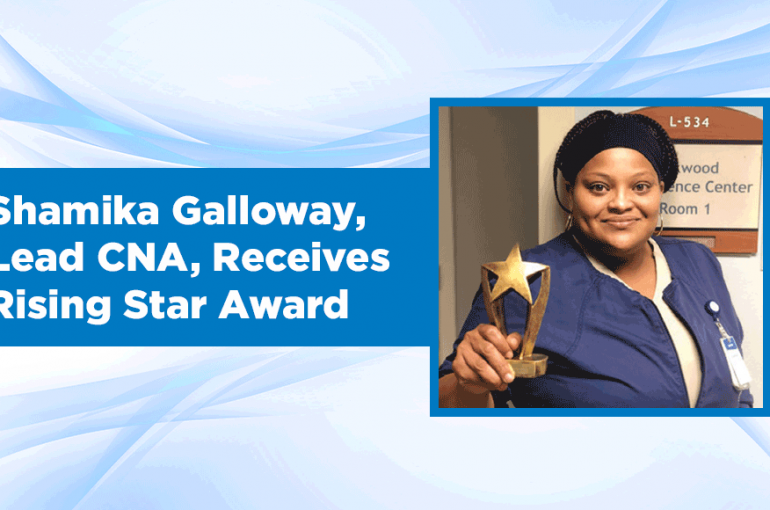 On Wednesday, July 31, a patient on 3North was very hesitant to allow any needle sticks, whether it be from nursing or lab. When Shamika Galloway heard this, she rounded up a few nurses that were on shift from CVCU and headed into the patient's room. She talked to the patient, held her hand, and was able to calm her and gain her trust. As a result, they were able to successfully gained IV access for pain medicine and, most importantly, her IV antibiotics.
This is just one example of how Shamika is always going above and beyond for our patients. She also has tremendous love for her fellow team members. This past winter, CVCU had a nurse who had fallen on hard times and needed to take the NCLEX. Shamika rallied right away, and in 24 hours had gathered enough funds from coworkers for this nurse to test for NCLEX and purchase a few Christmas gifts for the nurse's children.
Shamika is always putting others first, and for this she deserves all the recognition in the world!