How Spotify Wrapped 2021 Can Improve Your Health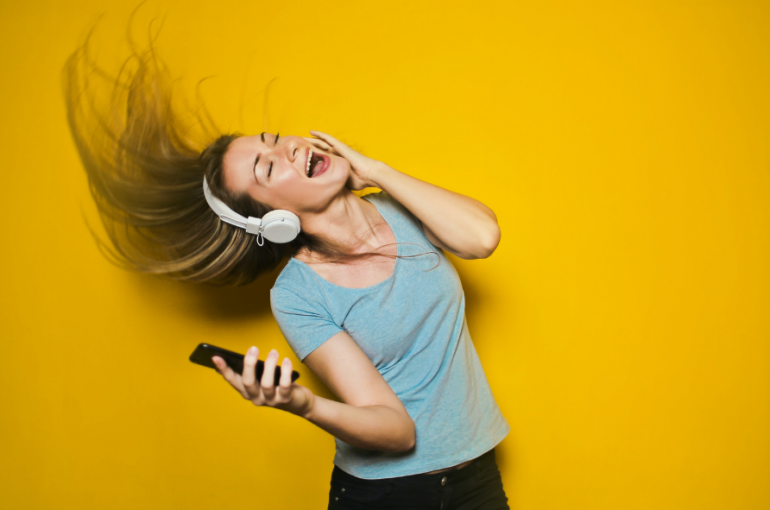 If you're an Apple Music person, we're sorry! Your annual Apple Music Review certainly applies as well. In fact, if you hadn't guessed, this week we're focusing on music. In case you hadn't heard, Spotify Wrapped has become quite the trend since it's initial launch in 2016. This neat feature comes around every year in early December and allows music listeners to view their music stats. That is, they learn who their top artists were for the year, their most played songs and even some cool facts Spotify's algorithms picked up. Spotify Wrapped also lets you share this information with friends and family! And Spotify Wrapped 2021 comes with a new feature showing your "music aura."
That said, what does this have to do with your health? Let's find out!
What Is Music Therapy?
Now, maybe calling your music playlists therapy is a little exaggerated. However, there is some merit in the power of music!
Music therapy is a growing practice used in some cases to improve your mood, communication, concentration and more! This can include just listening to music, creating music or even just dancing to music. The point is – music can boost you up when you're feeling low!
Music Therapy & Mental Health
It's proven that learning music can improve some important skills like your memory, coordination and math, among other things. But what can it do for anxiety, or even depression?
Studies show that listening to music before or during stressful events can help calm anxiety and can reduce blood pressure and stress hormones.
Another study shows mixed with traditional treatment methods, music therapy has been shown to decrease symptoms of depression, as well as quality of life!
Music Therapy & Physical Health
If you listen to music while you exercise or while you're on the go, this may seem obvious! Music therapy doesn't just deal with intangible health issues like mental state and stress. Combined with traditional physical therapy and other co-treatment sessions, music therapy can aid in physical injury rehabilitation!
According to this study, "music therapy assisted in physical recovery by easing discomfort and difficulty associated with exercise and therapeutic activities."
Combined with traditional treatment methods, the same study also noted improvements in range of motion, strength endurance and breath support in patients!
Why Spotify Wrapped?
While listening to music casually isn't the same as receiving practitioner-led music therapy, there are some very clear benefits to the average listener:
Boost in mood
Increased productivity
De-stresser
Perfect for getting your daily workout
While Spotify isn't the only music streaming service out there, and streaming isn't the only method of receiving the benefits of music, we fully encourage you to utilize the joys of your Spotify Wrapped 2021!
If you or someone you know are looking for physical therapy services, try CCMH's Physical Rehabilitation Center of Southwest Oklahoma! Our trained medical professionals are here for YOU to get your life back on track.
For therapy services, our providers at LCHC are available and would love to help you navigate your mental health.
Disclaimer
The Comanche County Memorial Hospital website does not provide specific medical advice for individual cases. Comanche County Memorial Hospital does not endorse any medical or professional services obtained through information provided on this site, articles on the site or any links on this site.
Use of the information obtained by the Comanche County Memorial Hospital website does not replace medical advice given by a qualified medical provider to meet the medical needs of our readers or others.
While content is frequently updated, medical information changes quickly. Information may be out of date, and/or contain inaccuracies or typographical errors. For questions or concerns, please contact us at contact@ccmhhealth.com.
Sources.
Business Insider.
https://www.businessinsider.com/how-to-find-spotify-wrapped
Cochrane Library.
https://www.cochranelibrary.com/cdsr/doi/10.1002/14651858.CD004517.pub3/full
Medical News Today.
https://www.medicalnewstoday.com/articles/music-therapy#how-it-works
NCBI.
https://www.ncbi.nlm.nih.gov/pmc/articles/PMC3734071/
Spotify.
https://newsroom.spotify.com/2021-12-01/learn-more-about-the-audio-aura-in-your-spotify-2021-wrapped-with-aura-reader-mystic-michaela/
Taylor & Francis Online.
https://www.tandfonline.com/doi/full/10.1080/09638288.2018.1462412